Star Wars 7 Set To Break All Records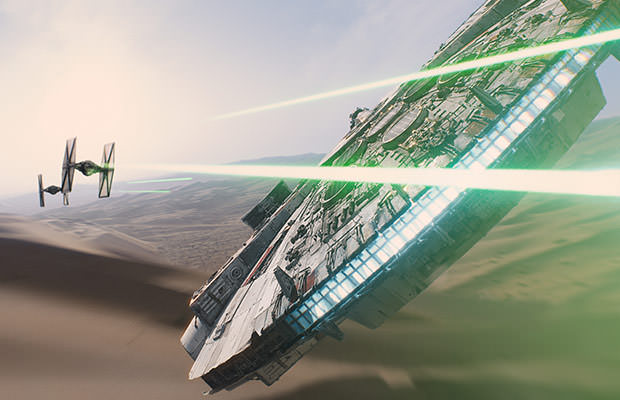 Photo credit: Walt Disney Pictures
Despite the immense popularity Marvel's movies have obtained in the past few years, they still can't get close to the legacy that is "Star Wars." Whether we're talking about expected box office performance or the size of its fanbase, this J.J. Abrams project is set to crush everything in its path.
These speculations come from
Phil Contrino
, a box office analyst, who spoke to
The Hollywood Reporter
about what "Star Wars: Episode VII – The Force Awakens" can and will do.
Said Contrino: "It's in the same spot as Avatar, which played and played and played. Force Awakens will hit $1 billion without blinking. If it's really good, it could cross $2 billion."
While this might seem like a long shot at first, there might be some actual weight to these words. Despite the fact that the 2009 "Avatar" made $77 million in the opening weekend domestically, it opened in 3,461 theaters, which will be dwarfed out by "Episode VII's" 4,500 theaters.
Just by looking at the new "Star Wars" trailer's statistics, you can tell that this is something important. It attracted a very large number of people in a very short time, and by the looks of it, it will stomp over both "Furious 7" and "Fifty Shades of Grey," which earned $1.15 and 0.9 billion in their opening weekends, respectively.
Click here to order Star Wars: The Complete Saga (Episodes I-VI) [Blu-ray]
The most surprising thing about "Episode VII" is that even though many fans cursed the day when George Lucas sold the franchise to Disney, they still cherished the announcement and the trailer. Let's just hope the Hamill-Fisher-Ford team lives up to the expectations of their loyal fans.