Shane Black To Reboot Predator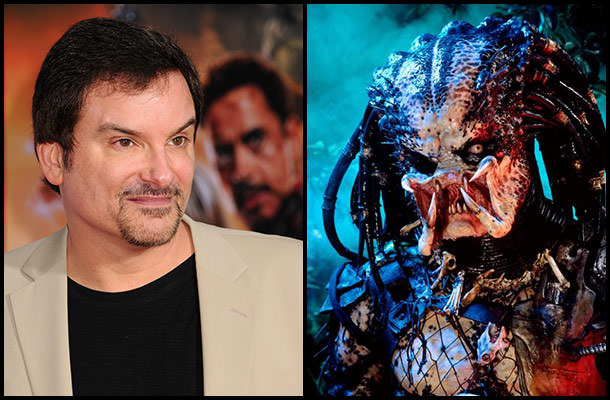 Shane Black is certainly best known in Hollywood for his skill behind the scenes, having scripted action classics like "Lethal Weapon," "The Last Boy Scout," "The Long Kiss Good Night" and most recently both written and directed "Iron Man 3," but what some of you may not know is that he has a few acting credits on his resume as well.
One of his earliest roles was as the bespectacled Hawkins in "Predator", but what's interesting now is that his career has come full circle in a very strange way. Why? Because Shane Black has now been put in charge of getting the Predator franchise back on track.
Black has signed a deal with Twentieth Century Fox that will see the filmmaker take the helm of a brand new "Predator" reboot.
In addition to directing the movie, Black is also writing the treatment for the project, which he will then turn over to Fred Dekker – Black's co-writer on 1987's "Monster Squad" – who will pen the screenplay.
Details about the project remain unclear, but the trade report suggests that the film could be planned as a relaunch of the 80s franchise.
There is a funny story to how Black actually ended up being in the original Predator. Made back in 1986, Fox had actually pursued Black about doing a polish draft of the movie, but the writer turned them down multiple times. Eventually the studio offered him an actual role, which Black accepted, but when he got to the South American set he was once again asked to work on the script – which he then promptly refused once again.
Since launching in the mid-80s, the Predator franchise has tried to come back multiple times – but has unfortunately never been overwhelmingly successful. "Predator 2" – which decided to replace the jungle setting with Los Angeles and Arnold Schwarzenegger with Danny Glover – came out in 1990.
That wasn't followed up until "Alien vs. Predator" and "Alien vs. Predator: Requiem" came out in 2004 and 2007, respectively. The most recent attempt to bring the series back to the big screen was in 2010 when director Nimrod Antal made the Robert Rodriguez-produced "Predators."