Seth Rogen, Bill Hader & Zach Galifianakis To Join Forces In 'The Something'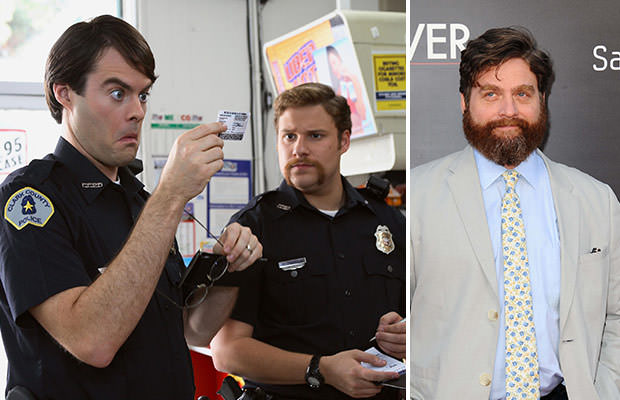 Ok, this might actually be quite cool.
Seth Rogen, Bill Hader
and
Zach Galifianakis
will be all starring the upcoming sci-fi comedy called
"The Something"
, and it's been a while since one sci-fi parody project looked this promising.
"The Something" might just turn out to be really something. The whole idea was conceived by the "22 Jump Street" and "Grudge Match" writer Rodney Rothman, who is now also stepping up to be the main man behind the camera as well.
The new sci-fi comedy will be focusing on a group of male astronauts stuck in space alone for years who suddenly cross paths with another ship, and now we can't stop imagining Seth, Zach and Bill in astronaut suits. Sounds ridiculous, promising and hilarious, indeed.
Seth Rogen is producing, while Universal studio is also backing the project.
What Else Is Up With The Trio?
Rogen is back on the big screen this year with "Bad Neighbours 2: Sorority Rising", while he'll also be lending his voice to a character in the upcoming star-studded animated pic "Sausage Party".
Hader will also be lending his voice to one "Sausage Party" character, while Galifianakis has recently been busy shooting spy comedy "Keeping Up With The Joneses" and will breathe life into The Joker character in next year's "The Lego Batman Movie".
More news on "The Something" yet to come.