Sequel To "Rogue One: A Star Wars Story" Is Not Happening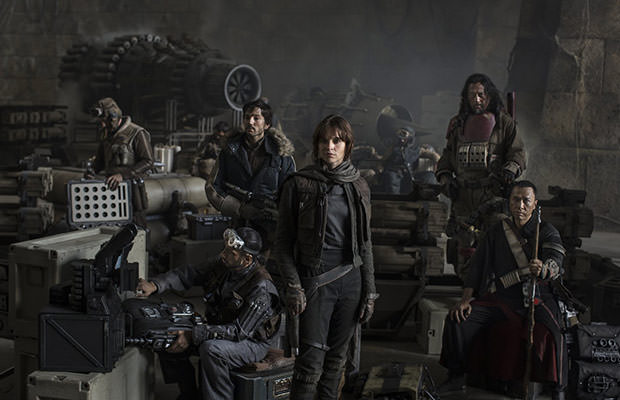 Photo credit: Walt Disney Studios Motion Pictures
We have some bad news for all Star Wars fans out there… It appears that, even though "Rogue One: A Star Wars Story" is already breaking the box office even before hitting the theaters, its sequel will unfortunately not happen.
Lucas Film President, Kathleen Kennedy, recently talked to Empire (the magazine) and confirmed that they will not be making a "Rogue Two."
Visit Amazon and Check Out the Most Popular Star Wars Items
Visual effects artist, John Knoll, also opened up and stated that "Rogue One" was always meant to be a self-contained story.
Rogue One Off To a Good Start Though
Nonetheless, "Rogue One" is already doing better than most expected. The film is off to a great start, even before the movie premiere.
Namely, according to recent pre-release tracking, this year's Star Wars movie is expected to open to more than $130 million. Indeed, this is lower than "Star Wars: The Force Awakens" that ruled the box office last December, but is still pretty amazing.
In case you don't know, Rogue One is the first of the Star Wars standalone movies and is focusing on the Rebel Alliance which recruits Jyn Erso (Felicity Jones) to steal the plans to the Death Star. Jyn joins the crew that includes Cassian Andor (Diego Luna) and together they try to snatch the Empire's crucial weapon of destruction.
The movie hits theaters on Dec. 16.