See How 'Star Wars: The Force Awakens' Already Made History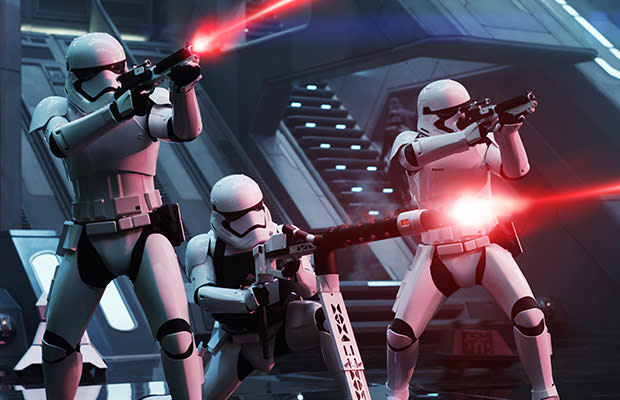 Photo credit: Walt Disney Studios Motion Pictures
The hype is real. Maybe even more real than ever.
"Star Wars: The Force Awakens"
hasn't even formally hit big screens yet, but the movie already managed to make a ridiculous amount of money from presales, breaking numerous records like a boss.
J.J. Abrams' latest Star Wars installment will soon be released out in the public and we can only imagine what happens next, as the movie is showing no sign of slowing down.
As Cinema Blend reports, The Force Awakens has already made more money than some blockbusters made in total.
The force is indeed strong with this one.
Making History Already
"The Force Awakens has made history by already garnering $100 million in advance ticket sales, and 50-60% of that figure is expected to go towards the film's opening weekend alone. To put that figure in perspective, the prior record holder was The Dark Knight Rises, which garnered roughly $25 million in advance sales – which itself seemed astronomical at the time of its release," Cinema Blend reports.
So, the previous presales record was 4 times lower than this, and that is not all. Some predictions say that the new Star Wars installment might break the $120 million mark pretty soon.
The hype is definitely real, so if you want to see the force awakening on big screen anytime soon, you better head to your local theater right away to get your ticket in time.