Sandra Bullock Dominating Hollywood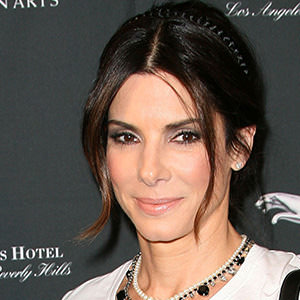 There was a time when Sandra Bullock has been a part of a lot of really sappy movies over the years and some pretty big box office under-performers, but in 2009 everything completely changed for her.
While "All About Steve" was another one of the aforementioned duds, she also found huge success in both the romantic comedy "The Proposal" and the sports drama "The Blind Side" – her performance in the latter earning her an Academy Award.
Since then, both Paul Feig's "The Heat" and Alfonso Cuaron's "Gravity" made huge money in theaters. Sandra Bullock is now a proven bankable star – and she has the cash to prove it.
Forbes has released their annual list of the highest earning actresses, and this year's calculations revealed Sandra Bullock as number one, "with an estimated $51 million in earnings between June 2013 and June 2014."
"Gravity" obviously had a lot to do with that success, ultimately making $274 million at the domestic box office and $716 million worldwide, but "The Heat" didn't hurt her either, making $159 million in the States and $229 million overall.
The really sad fact is that women continue to be paid far, far less than their male co-stars.
Forbes says that they added together the earnings of the top 10 actors and came up with a total of $419 million in the same June 2013- June 2014 timeframe.
The top 10 women made only a little more than half that, with a total of $226 million. Of course, this ties back to the fact that there aren't nearly as many lead roles for women in the industry, which explains why they get paid less.
The good news is that the tide may finally be changing in that respect. Beyond the fact that 44% of the "Guardians of the Galaxy" audience was comprised of women, in the last few days alone we've been hearing news of both a female-driven "Ghostbusters 3" and a new female-led "Amazing Spider-Man" spin-off.
There have also been endless conversations about a female superhero movie at Marvel Studios, and Gal Gadot's contract as Wonder Woman suggests that she could get a solo film as well. The industry won't change overnight, and something still needs to be done about the disproportionate ratio of male to female directors, but hopefully we can soon start moving in the right direction.