Samuel L. Jackson Returns As Augustus Gibbons For The New 'xXx' Movie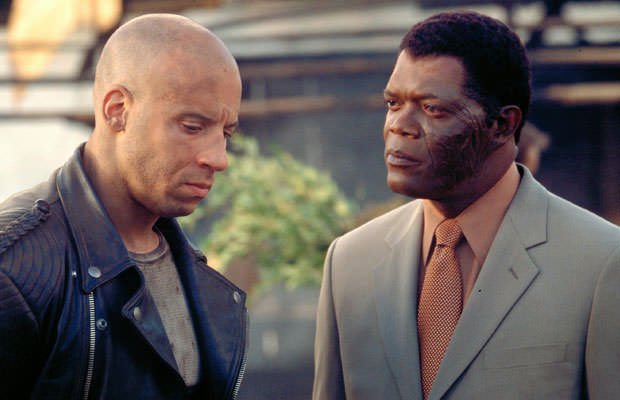 Photo credit: Columbia Pictures
Good news for all of you who love "xXx" franchise, and especially for those who revere the work of the great Samuel L. Jackson.
We all know Vin Diesel likes to take to social networks to announce big news (we thank him for that), and that was again the case with this exciting new info on the upcoming take on the adventures of Xander Cage.
Click here to buy "xXx" (Blu-ray) on Amazon
Vin used his official Facebook account to reveal that Samuel L. Jackson will indeed be reprising his role as NSA agent Augustus Gibbons, so all of you who were in doubt that this might not happen, can finally release that long-gestating sigh of relief.
There's More
These are not all good news Vin has in store for us.
The actor also announced that the current Ultimate Fighting Championship featherweight champion, Conor McGregor, will also be joining the cast. Full of surprises that Vin is.
As for other details on the next "xXx" installment, Michael Ferris and John Brancato are in charge of the script, the main man behind the camera is director D.J. Caruso, while Neal H. Moritz will be in charge of the production.
While the movie is already in the works, there's still no news on the precise release date.