Rosario Dawson And Katherine Heigl Set For Being Unforgettable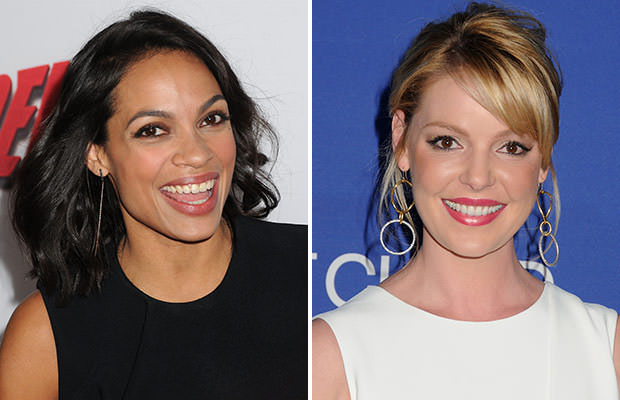 The upcoming
Unforgettable
feature film has had more than a few bumps on the road, but maybe that's a good sign that it will be a great movie.
After Amma Asante ditched the director's chair, and Kerry Washington and Kate Hudson pulled out from starring in the flick, it's has been announced that Denise Di Novi will be making her directorial debut, while the main roles went to Katherine Heigl and Rosario Dawson.
The story (based on the script by David Leslie Johnson and Christina Hodson) follows the stunning Dawson's character, while she's struggling to start a new life with her husband and his daughter.
However, the picture of a blissful an stable family life she had in her mind doesn't turn out to be what she expected, as she finds trouble in her hubby's ex-wife, who is pretty mentally unstable and manipulative. The ex-wife will be played by Heigl, while the roles of the husband and daughter have yet to be announced.
The shooting is set to start as soon as next week, and until the movie premieres, you can check out Dawson in Daredevil and Chris Rock's Top Five. Her voice can also be heard in upcoming animated movies Ratchet And Clank, and Henchmen. Heigl's last role was in the comedy drama Jenny's Wedding.