Ronda Rousey To Star In Her Own Biopic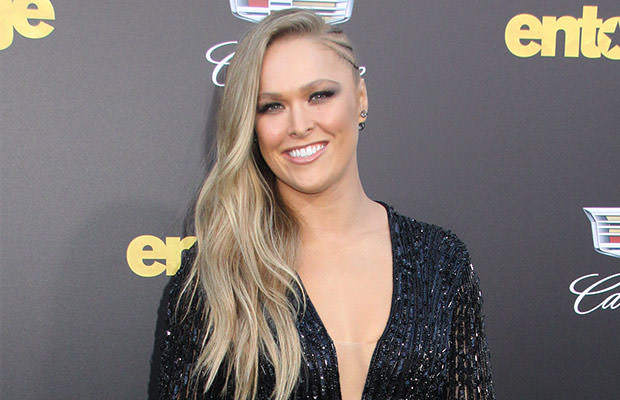 Imagine a human being living a life so awesome, she gets to write her autobiography at a relatively young age, only to sell the rights to a movie based on that autobiography to one of the biggest studios in the world! If you imagined UFC champion, actor, and-around superwoman Ronda Rousey, you're right on spot!
28-year-old Rousey wrote the book
"My Fight/Your Fight"
with her older sister
Maria Burns Ortiz
.
The autobiography brings you into the world of a girl who barely survived child birth, had communication issues when as a child, and decided one day that the brutal and sexist world of Ultimate Fighting is the right thing for her!
All of the struggles Rousey went through and all of the obstacles in her life and career she surpassed led her to where she is now – on top of the world, so naturally, she wants to share her experiences to show kids that everything is possible if you set your mind to it.
The book is being adapted for the big screen by Mark Bomback (who worked on Dawn Of The Planet Of The Apes) and Rousey herself. There's no word on when the production is supposed the start. In the meantime, you can check the versatile Rousey in Peter Berg's action thriller Mile 22, which is set for a January 2016 premiere.