'Rogue One' Now Has 1 Billion Reasons To Celebrate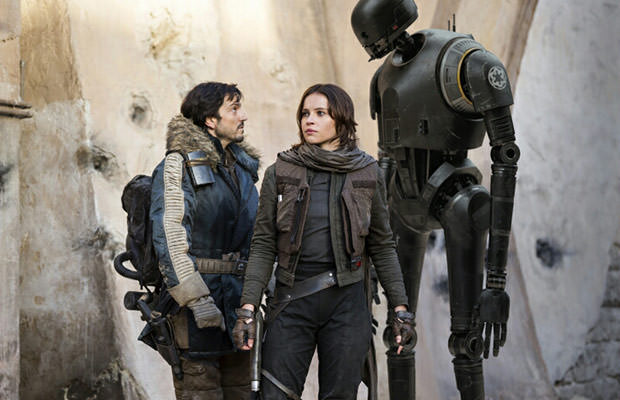 Photo credit: Walt Disney Studios Motion Pictures
Since "Rogue One: A Star Wars Story" didn't offer any Skywalkers or returning non-Vader characters, the project wasn't exactly a lock for success. Even the producers knew they were setting forth in rather risky and uncharted waters of the Star Wars saga, but now all those uncertainties seem trivial as "Rogue One" officially breaks the coveted $1 billion mark.
It was another rather successful weekend for this movie at the box office, and the standalone Star Wars installment has now officially earned $1 billion globally.
3rd Star Wars Movie To Do That
Rogue One has become the third Star Wars movie to reach the coveted $1 billion mark, right behind "
The Force Awakens
" and "
Star Wars: Episode I – The Phantom Menace
", and it did it in just 36 days.
"The Force Awakens" still remains the fastest Star Wars installment to do so though, having it done in staggering 12 days.
Rogue One thus entered the prestige group of 28th movies to ever reach the $1 billion mark. Pretty impressive for a seemingly risky endeavor, you'll agree.
The Disney Reign Continues
Rogue One's success also helped Disney secure its throne in movie production as it became the 13th Disney film to earn at least $1 billion. Disney thus continues to rule over global box office, with Rogue One being its 4th blockbuster of 2016 to gross $1 billion, after "Zootopia", "Finding Dory", and "Captain America: Civil War".
Which also means that 4 highest grossing projects of 2016 are all Disney films.
"That Young Han Solo movie must be feeling pretty confident by now", to quote our colleagues over at Cinema Blend.