Robin Williams Dies Aged 63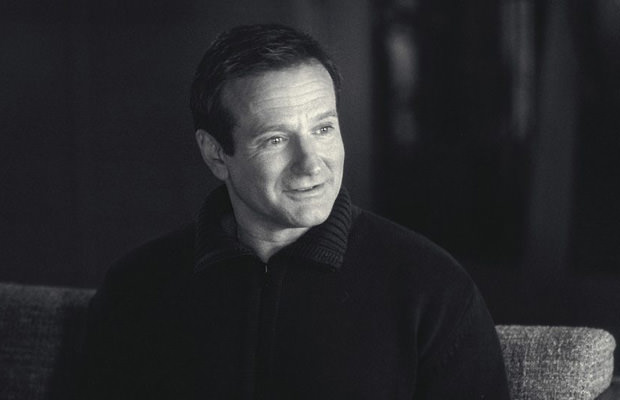 Photo credit: Touchstone Pictures
Beloved actor Robin Williams, following a long battle with depression, was found dead today. Details are still fuzzy on what exactly happened, but the actor was found unconscious inside his home in Tiburon, California by paramedics this afternoon. He was later pronounced dead at the hospital, and while a cause of death won't be determined for some time, suicide by asphyxiation is suspected.
The comic was born in 1951 in Chicago to a Ford executive. He passed the time as a child impersonating others and went to Julliard for college. Within just a few years of graduating, Garry Marshall created a sitcom for him, and by the early 1980s, he was one of the most famous stand-up comedians in the world.
More serious roles in movies like "Dead Poets Society" and "Awakenings" followed, but as much success as he found, there was always a bit of a dark side bubbling under.
He spent much of the late 70s and early 80s partying with some of Hollywood's most famous people. In fact, he was extremely close to John Belushi and hung out with him very often prior to the SNL star's tragic overdose.
For awhile, he was able to kick the habit, but sadly, he was forced to enter rehab several more times. That ultimately cost him a few marriages and probably a few close friends, but he was always able to fight back better and healthier each time.
Here's what his wife, Susan Schneider, had to say: "This morning, I lost my husband and my best friend, while the world lost one of its most beloved artists and beautiful human beings. I am utterly heartbroken. On behalf of Robin's family, we are asking for privacy during our time of profound grief. As he is remembered, it is our hope the focus will not be on Robin's death, but on the countless moments of joy and laughter he gave to millions."
Robin Williams was more than an actor. He was a ball of manic energy. Whether in a movie, on a television show or in person, he was willing to manipulate any part of his body or his voice to make you feel something.
Early in his career, the feeling he wanted was always comedic in nature. Later on, he went for sadness and heartache. Eventually, he found that sweet spot that lived somewhere in the middle, that spot that felt like life: a mixed up mess of happiness, sadness, nostalgia, love, pain and unbridled joy.
Today, we're all feeling all of that, as we fondly remember one of the most beloved actors ever to hit Hollywood.