Rick And Morty Season 3 Release Date Confirmed!? (VIDEO)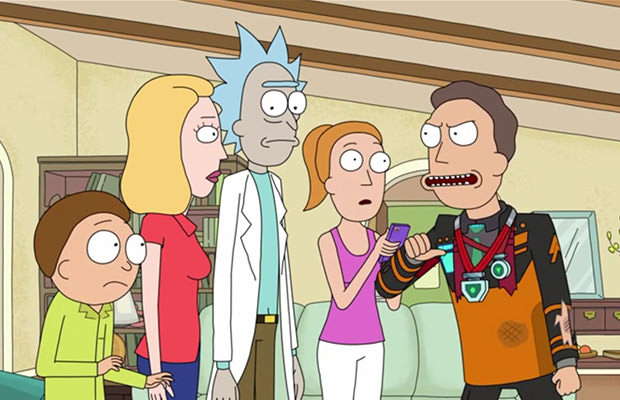 Photo credit: Warner Bros. Television Distribution/Adult Swim
With all the hype and negative rumors surrounding the upcoming season 3 of "Rick And Morty," the fans are slowly but surely going slightly mad.
There have been numerous grapevine stories
claiming that the show is being cancelled due to creative differences
between the co-creators
Justin Roiland
and
Dan Harmon
; while the two have also been vocal over the past few months saying that the notorious season 3 delay is happening merely because
they are trying to keep the quality of their series as consistent as possible
.
Now, one of the unofficial Rick And Morty pages on Facebook has posted a glimpse into what seems to be the next episode of season 3, along with the caption that reads:
"Season 3 Rick And Morty July 26th 2017 [CONFIRMED]"
Watch the video below:
Rick And Morty Season 3 Commercial

Season 3 Rick And Morty July 26th 2017 [CONFIRMED]Get rick and morty apparel here! –> https://www.sunfrog.com/RickSanchezOfficial/OfficialRickMortyApparel

Posted by Rick on Tuesday, June 27, 2017
Seems legit?
Rick And Morty Season 3 Plot Leaks
Although Adult Swim has been trying to keep the plot of the upcoming episodes of "Rick and Morty" Season 3 closely under wraps, there have been some leaks and plotline hints lately. IMDB is suggesting the following:
Season 3 will have a three-part special
The plot will continue where they left off (the cliffhanger from "The Wedding Squanchers")
Rick will still be in a galactic prison, but he will "become a kingpin," apparently.
There will also be "a fake Rick" and "an evil Morty."
All very exciting, indeed.
Also read: Top 7 Most Rickdiculous Rick And Morty Behind The Scene Facts