Rebel Wilson Talks About Pitch Perfect 3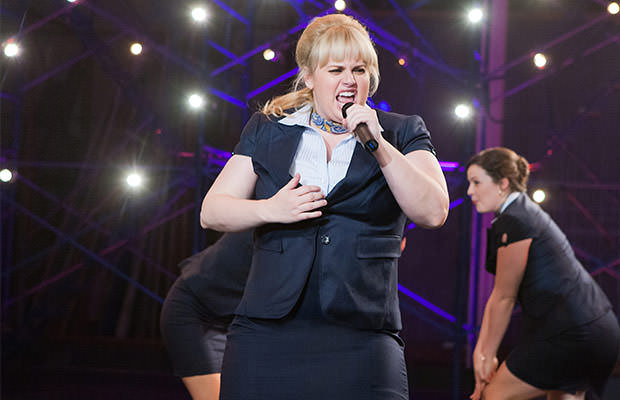 Photo credit: Universal Pictures
"Pitch Perfect" was a surprise hit in 2012 which took us all with a storm. "Pitch Perfect 2" is yet to hit the theaters, but we can be sure it's going to feature even more a cappella goodness. And now, one of the stars from both movies has a couple of ideas about "Pitch Perfect 3."
Rebel Wilson
, who stars as Fat Amy in both movies, was talking to
The Hollywood Reporter
at the Los Angeles premiere of "Pitch Perfect 2."
Here is hers vision of the third installment: "All the Bellas are together becoming a legit singing group out of college. I also think a Fat Amy origins story would be awesome."
Those who've seen the first flick know how ridiculous Fat Amy's story is. As the "best singer with teeth" in her home country of Tasmania, she joins the college a cappella group and makes for a fine addition to the crew.
Kay Cannon, who wrote both "Pitch Perfect" and its sequel, also had something to say about the third movie: "I do want to write the third one. I don't want to give over my baby to someone else. I would love to see Tracy Morgan in it. Not only because I think he's hilarious, but I miss him and want to see him perform again."
Maybe Wilson and Cannon can exchange ideas in order to give us the most perfect "Pitch Perfect 3." In the meantime, we'll enjoy the second installment, which will begin showing in theaters on May 15.