Olivia Munn In Talks For Joining Ride Along 2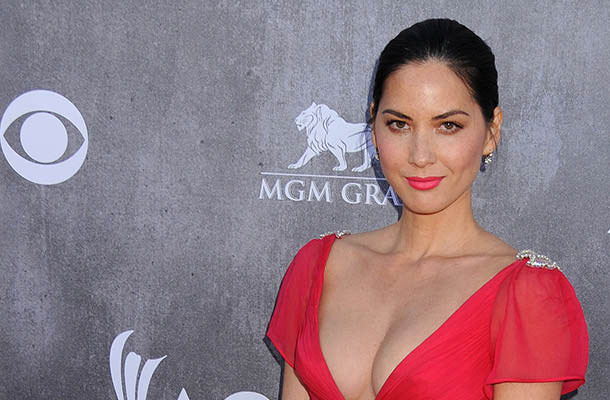 Olivia Munn, who stars in this week's new supernatural thriller "Deliver Us From Evil," is in talks to join the Universal Pictures sequel "Ride Along 2."
Coming to theaters on January 15, 2016, the Tim Story-directed film will reunite Ice Cube and Kevin Hart and also stars Benjamin Bratt.
Plot details are still vague, but Variety has been told that this installment will see its two stars travel to Miami for fun, chaos and shenanigans.
Tim Story returns to direct the sequel, which again centers on a security guard Hart and an Atlanta cop.
Munn will play a tough Miami homicide detective who is a love interest for Cube.
"Ride Along" had a record-breaking opening weekend when it debuted over the four-day Martin Luther King Jr. holiday weekend to $48.6 million.
Costing a modest $25 million to make and nabbing an A CinemaScore, the film stayed in the No. 1 spot for three weeks straight and has earned $130.6 million domestically to date.
According to Variety, Munn's schedule is being worked out so that she can do both the film and HBO's "Newsroom," which is about to start production on its third season.
Phil Hay and Matt Manfredi wrote the script for "Ride Along 2," which is expected to be set in Miami.
Cube and Matt Alvarez will produce for CubeVision alongside William Packer for Will Packer Productions. Larry Brezner will also produce, while executive vp production Scott Bernstein will oversee the project for the studio.