Matthew McConaughey Might Star As Warlock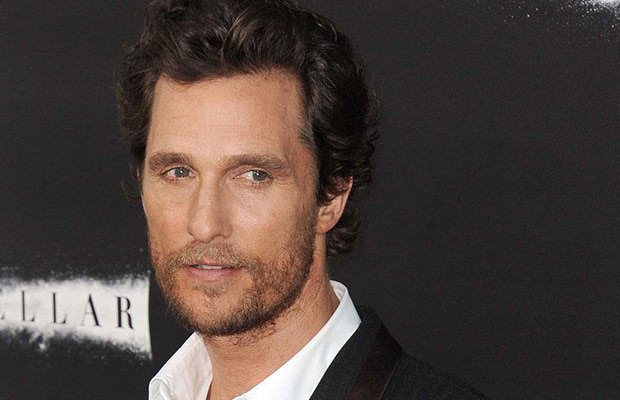 He's appeared in hits like "The Wolf of Wall Street" and "Dallas Buyers Club," broke into TV with HBO's "True Detective" and can be seen this week in Christopher Nolan's "Interstellar." We've seen him in dramas, romantic comedies, and sci-fi epics, but there is one hill McConaughey is yet to conquer: superhero movies.
During an interview with IGN, he was asked what it would take for him to jump onto one of these blockbusters. This was his response:
"It's not an area that I'm saying I wouldn't like to go. I don't know, it would have to be a script and character that I find interesting and one that I can say I have a personal experience with. I'm not thinking about a genre – I would really like to do this, or I wouldn't want to do that. Something finds me at the right time, turns me on, and if I can grab hold of it, see it from the inside, I can get a feeling that I can do this, that it would be original."
The Texas movie star is at that point in his career where the money doesn't matter, but the appeal of the content does.
There are several characters that might be a good fit for McConaughey. If Fox hadn't chose Channing Tatum, McConaughey would have made a good Gambit.
He would nail the Louisiana accent, and could handle the actions scenes well. He may be older than the Ragin' Cajun is typically portrayed, but seeing him throw those energy cards would be amazing.
If DC and Warner Bros. had gone in a different direction, he might have visually made a good Aquaman, although the Southern drawl wouldn't cut it for the King of Atlantis. However, there's only one role that would be a perfect match for him: Marvel's Adam Warlock.
Created to be the perfect human, Warlock is a recurring presence in the Marvel universe that unites the heroes against Thanos in the 1991 story "The Infinity Gauntlet." This battle will be adapted in "The Avengers: Infinity War" movies, and Warlock definitely exists in this universe.
Casting Matthew McConaughey would be a great decision on Marvel's part. Not only does he physically resemble Warlock, but he can bring the necessary seriousness to play this unusual entity that will lead the Marvel Cinematic Universe heroes into their greatest battle.