Home
/
Movie Stars
/
Louis C.K. Makes His First (Secret) Feature Movie In 16 Years
Louis C.K. Makes His First (Secret) Feature Movie In 16 Years
August 16, 2017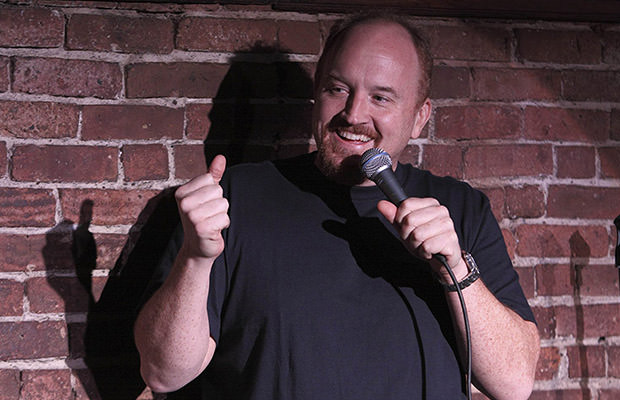 Photo credit: 20th Television/FX
Louis C.K. is one of the few content creators of modern television who still have the guts to say 'f***k you, I won't do what you tell me' to networks and money-seeking producers. This is why we are oh so thrilled to learn that Louis is making his first new full-fledged film in 16 years.
The movie is titled "I Love You, Daddy," it was made "entirely in secret," and it will premiere at the Toronto International Film Festival this September.
The project will also mark the first feature-length movie this comedian, writer, director and producer has done since his essentially unsuccessful 2001 film " Pootie Tang."
(Related: Louis C.K. 2017 Special Is Out: Just As Dark, Bleak & Oblique As We Hoped!)
Playing By His Own Rules
"I Love You, Daddy" will (somewhat expectedly) focus on Louis as Glen Topher, a successful television producer and writer who is struggling to raise his daughter, China (Chloë Grace Moretz).
The cast also includes: John Malkovich, Edie Falco, Pamela Adlon, Helen Hunt and Charlie Day.
Nice.
As Louie (I get to call him Louie) likes to do things his own way, the movie was shot on 35 mm black-and-white film, was made with as little outside attention as possible, and it will probably have his signature dark note we all know and love. At least we hope so.
In a 2011 interview with Rolling Stone, the comedian stated he'd only direct another feature movie if he was given complete and utter autonomy: "It's not that I control a bunch of people. It's just that nobody controls me."
As for the film's distribution status, it is still unclear how one would be able to get their hands on "I Love You, Daddy", since his latest project "Horace and Pete" is available via his website only.
Although his work as a film director has been scarce lately, C.K. has taken quite a few supporting roles in some rather significant movies over the past several years, including "Trumbo", "American Hustle", "The Invention of Lying" and "Blue Jasmine."
Keep in touch

ADVERTISEMENT

Popular Now
Copyright © 2017 | Movies Talk | Information and news on this site is for entertainment and informational purposes only. For more information and questions, please feel free to CONTACT US