Lindsay Lohan Wants To Play Ariel In Disney's 'Little Mermaid' Reboot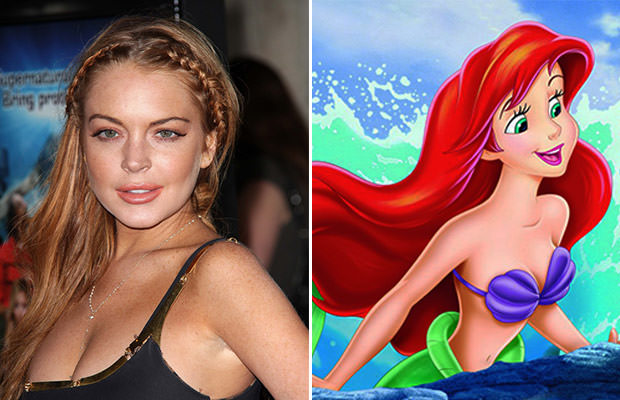 Photo credit:
Bigstock
/Buena Vista Pictures
One of the most anticipated Disney's live action adaptations, aside from "Beauty and the Beast," "The Lion King," "Aladdin," and "Mulan" is definitely "
The Little Mermaid
." The studio has been working hard on all of them, knowing these projects are a lock for billions and billions of dollars at the box office.
"Beauty and the Beast" is about to hit big screens and the hype is pretty big, which made certain stars wanting in on the whole Disney classic reboot shebang.
Namely – Lindsay Lohan.
Yes, the infamous actress expressed her desire to play Ariel in the upcoming live-action "Little Mermaid" movie, and here's how Lohan attempted to get Disney's attention.
A Spitting Image Of Ariel?
Lindsay Lohan is apparently trying to play the visual similarities card as she took to Instagram to pitch her take on "The Little Mermaid" to Disney by sharing a split-screen, almost a meme-like photo of herself and Ariel in order to point out how perfect she is for the role.
But that was not the end of it.
The fallen actress wrote an interesting caption along with the photo in which she said she would also like to sing for the role, referring to her (not so successful) musical career in addition to her acting work. She also proposed that Bill Condon should direct the movie, and that her younger sister, Ali Lohan, should sing the theme song.
As folks over at Cinema Blend noticed, Condon directed "Beauty and the Beast" for Disney recently, so if that project turns out to be a huge success (which it inevitably will), this could actually be a plausible scenario.
Just how serious Lindsay is being, only time will tell. After all, there are so many other puzzle pieces that need to fit perfectly in order for this to happen.
Plus, "The Little Mermaid" reboot is still in the earliest stages of development, so let's wait this one out, shall we?