Legendary Actors And Actresses Revisited – Veronica Lake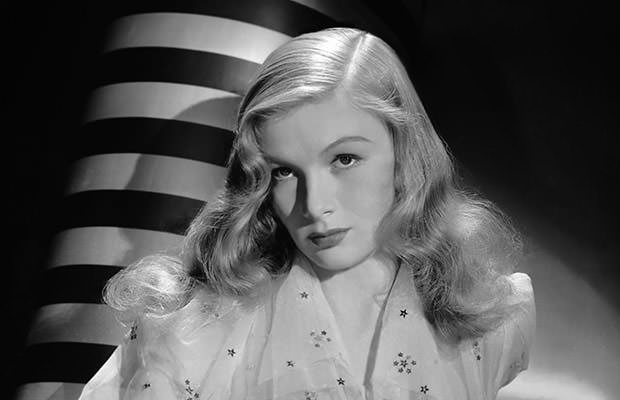 Photo credit: Paramount Pictures
There are only a few sad celebrity lives as the truly sad life of legendary Hollywood actress Veronica Lake. One of the first women to be named a "femme-fatale" who sky-rocketed into stardom thanks to her signature "peekaboo" look is one of the most under-appreciated Hollywood legends, mostly remembered for her looks and troubled personal life, even though she was a true artist of performance.
Career
Veronica Lake's career started in 1938, when she attended an acting school in Beverly Hills which granted her small parts in several films.
However, she proved that there are no small parts for truly big talents, as a director, John Farrow respectively, noticed her and decided she was exactly what Hollywood needed, thus starting Lake's long-term agreement with Paramount Pictures.
The audiences went crazy for her after her huge debut in I Wanted Wings, and became just as entranced with her "peekaboo" hairstyle as Farrow. Everyone and their mother went to see Lake's amazing performances in Sullivan's Travels, This Gun For Hire, I Married A Witch, The Glass key, The Hour Before The Dawn, and many others.
Somewhere around WWII she changed her hairstyle, much to her fans' shock. Many argue that the change destroyed her career, however numerous Hollywood insiders from the time said that she was notoriously hard to work with. She was known as "the bitch" all throughout Hollywood, and one of her co-stars (Raymond Chandler, with whom she worked on The Blue Dahlia) nicknamed her "Moronica Lake." As she was getting more and more difficult by the day, her career declined and resulted in her filing for bankruptcy.
After being off-screen for most of the 1950's (due to the plummeting of her popularity), Lake made a comeback in 1966 with Footsteps In The Snow, and later in 1970's with Flesh Feast, which was the last movie she ever did. Lake is also well-known for being paired onscreen with Alan Ladd, because he was a pretty short guy and there weren't a lot of actresses short enough to star opposite him.
Personal Life
Born as Constance Frances Marie Ockelman, Lake didn't have much luck in the personal sphere of her life. She was born in Brooklyn to a German soldier and an Irish widow. She was expelled from an all-girls Catholic boarding school in Montreal in her teens, and later on when her family moved to Miami, she gained a reputation in her high school as "the hot girl."
As a diagnosed schizophrenic, Lake couldn't handle properly all the things that came along with fame, and she became an alcoholic. Things only got worse as she became more and more people refused to work with her. Joel McCrea, her co-star in Sullivan's Travels, even said that "life is too short for two films with Veronica Lake." She was married four times and had four children. Lake was frequently arrested after her third divorce, for public drunkenness and disorderly conduct.
At that time she was also living like a drifter in New York City, and freely went unrecognized as her physical appearance changed immensely due to her alcoholism. Veronica died in July 1973 of hepatitis and acute renal failure, leaving a truly rich legacy in the world of film noir, overshadowed by her troubled personal life.