Legendary Actors And Actresses Revisited – Val Kilmer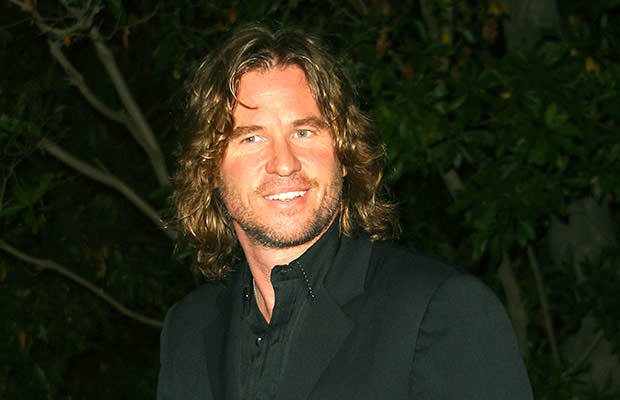 Though only 55 years old, Val Kilmer somehow already became "one of the forgotten" Hollywood stars, and unfairly too, might we add. His career skyrocketed during the 90s when after he nailed the role of Jim Morrison in "The Doors" movie.
Kilmer was also one of the most badass Batmans ever, while he also worked on some of the praised dramas and action flicks. However, his career soon turned into a downward spiral and now many of the youngsters don't even know who Val Kilmer is. Let's change that.
Early Life & Career
Kilmer was born in Los Angeles, California, as the son of Gladys and Eugene Kilmer, an aerospace equipment distributor and real estate developer.
He grew up in the San Fernando Valley with his two siblings, older brother Mark and younger brother Wesley.
He attended Berkeley Hall School, a Christian Science school in Los Angeles until 9th grade, and then he went to Chatsworth High School, alongside Kevin Spacey and Mare Winningham.
At the age of 17, he became the youngest person at the time to be accepted into the Juilliard School's Drama Division, where he was a member of Group 10 (1977–81).
He began his acting career as a stage actor, when he co-authored and starred in the play "How It All Began," which was performed at the Public Theater at the New York Shakespeare Festival. In 1983 Kilmer subsequently turned down a role in Francis Ford Coppola's film "The Outsiders," due to theatre commitments. However, the actor soon shifted to the big screen.
His first big break came a year later when he got the role in the comedy spoof of spy movies "Top Secret!", where he played a rock-star Nick Rivers. Kilmer sang all the songs in the film and released an album under the name Nick Rivers.
Hollywood recognized his talent and soon he starred in movies like "Real Genius", "Top Gun", "Willow" and "Kill Me Again", but the real fame came in 1991 when he brilliantly portrayed Jim Morrison in "The Doors" hit movie. That's when Hollywood indeed opened its doors to Val Kilmer.
Visit Amazon and Order your favorite Val Kilmer movie
As for his personal life… we'll just say he was (and still is) quite the ladies man.