Legendary Actors And Actresses Revisited: Sir Anthony Hopkins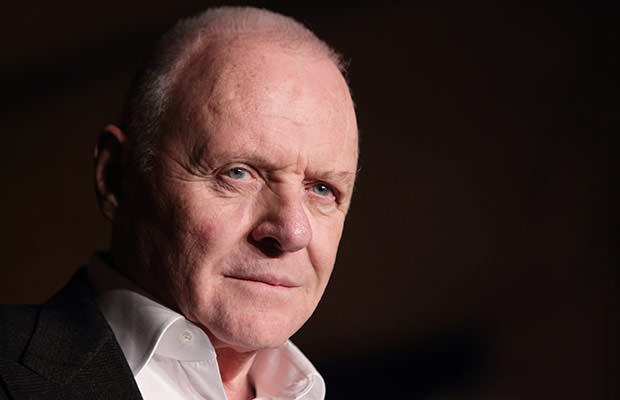 Certain actors are known for their handsome or intimidating looks, while others get recognized for their unique voice or their extraordinary ability to blend in. But if there was ever an actor who can be both lovable and scary at the same time, it would be Sir Anthony Hopkins.
He is known for a vast number of intriguing roles and appearances in big budget movies, which is not a surprise since he's been in the acting business for over 50 years and is still going strong.
Career
This
Wales-born
celebrity got his first shot at real acting back in
1960 in Palace Theatre, Swansea,
with a role in the play
"Have a Cigarette."
A couple of years later, Hopkins' talent got recognized by Laurence Olivier. Invited him to join the Royal National Theatre in London, where Olivier took him in as an understudy.
Hopkins remained there until the 1960s, when he grew tired of repeating the same roles over and over again and wanted to try something else.
In 1967, Hopkins was a part of BBC TV series "A Flea in Her Hair," but got his first big break as Richard I in "The Lion in Winter" in '68.
He made several appearances on both the small and the big screen. One of his most notable roles was that of Dr Frederick Treves in the 1980 drama "The Elephant Man." This was the beginning of Sir Anthony Hopkins' rise to fame.
The '90s were the years when this actor earned some real credit, as he was Britain's highest paid performer in 1998. It was during this time that Hopkins starred in many classic movies, such as "The Mask of Zorro," "The Edge," and "The Silence of the Lambs," for which he won an Academy Award for Best Actor in a Leading Role in 1992.
Visit Amazon and order your favorite Anthony Hopkins movies
Although he was 63 by the time the 21st century came around, Sir Anthony Hopkins managed to dish out many more exquisite performances on the big screen since then.
Personal Life
The 77-year-old actor was once just you regular neighborhood troublemaker. While he went to school, he became obsessed with art, and would rather draw, paint, or play the piano than attend class. His parents even sent him to a boys' school for five terms, but that didn't turn him away from his love of art.
Hopkins graduated at the Royal Welsh College of Music & Drama in Cardiff in 1957, while he also trained at the Royal Academy of Dramatic Arts.
In 2007, Sir Anthony Hopkins moved from his homeland to Los Angeles, California for good. He married three times and has one daughter from his first marriage.
The actor also served 2 years in the British army in his youth. Interestingly enough, he was made a Commander of the British Empire in 1987, and was knighted in 1993 in Buckingham Palace for his services to the arts.