Legendary Actors And Actresses Revisited: Michael Clarke Duncan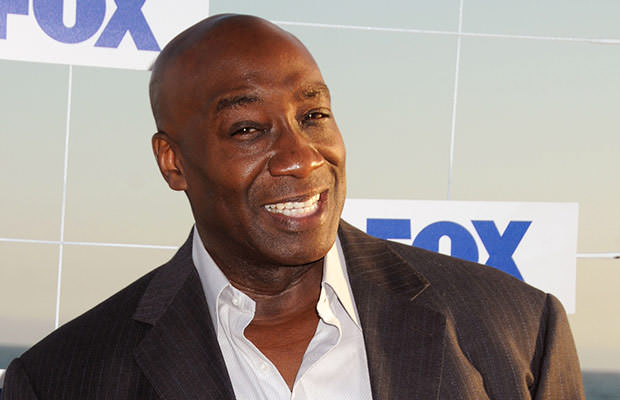 While some actors rose to fame thanks to their handsome looks or extraordinary performances, there are those who became famous because they could surprise the audience with roles nobody would really expect.
One such actor was Michael Clarke Duncan, who despite his size and strength, often starred in roles of a gentle, caring, and polite individual, with the exception of a couple of times he had to beat a movie's protagonist to a pulp.
Career
This
Chicago-born
actor only had his
mother Jean and sister Judy Duncan
while growing up.
Life wasn't easy for Michael Clarke early on – even though he always dreamed of acting, he was actually forced to drop out of the Communications program at Alcorn State University when his mother became sick.
He used to have jobs digging ditches for the People's Gas Company and as a bouncer during this time, and you can bet his proportions were a big plus for these jobs. Duncan was 6'5'' (196cm) tall and weighed around 315 pounds (142 kg) for most of his life.
During the 90's, Michael Clarke worked mostly as a personal bodyguard to many A-list celebs, such as Will Smith, Jamie Foxx, Martin Lawrence, and LL Cool J. However, Duncan stopped being a real-life bodyguard and started being one on the big screen when Notorious B.I.G., one of his clients, was assassinated in 1997.
At the beginning of his acting career in Hollywood, Duncan's roles consisted of playing a bouncer in a bunch of movies, until his role of Bear in the '98 blockbuster "Armageddon." This gave Duncan the opportunity to become friends with Bruce Willis, who played the protagonist of the movie.
It was this friendship that landed Duncan the role of John Coffey in the cult classic "The Green Mile," which earned him 3 awards and an Oscar and Golden Globe nominations for Best Supporting Actor.
Although John Coffey is Michael Clarke Duncan's most well known role, he also starred in many big-time movies, like "Planet of the Apes," " Daredevil," "Sin City," "The Island," "Kung Fu Panda," and "Green Lantern."
Visit Amazon and find this actor's popular movies
Personal Life
You would expect someone whose nickname was 'Big Mike' to be a bully and a badass, but Michael Clarke Duncan was actually a prototype of a gentle giant.
Despite his impressive size and intimidating voice, Duncan was best known for his positive and kind attitude. Even though he had the muscles of a professional bodybuilder, the actor was actually a vegetarian and even showed up in PETA's ads a couple of times.
Michael Clarke Duncan suffered a heart attack on July 13, 2012. He was hospitalized in Cedars Sinai Medical Center shortly after his wife Omarosa Manigault performed CPR on him. Duncan was moved from the ICU on August 6, but his heart ultimately gave out on September 3, 2012.