Legendary Actors And Actresses Revisited – Marlon Brando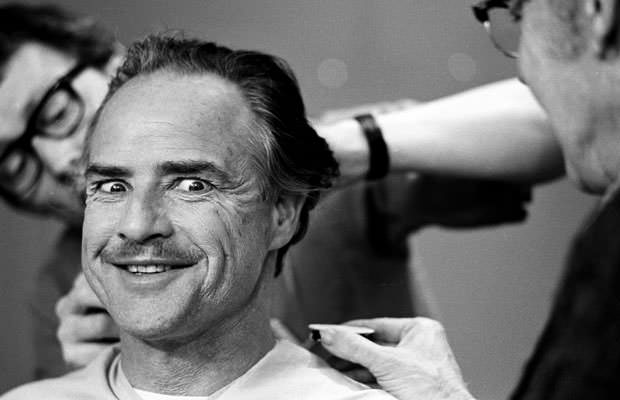 Photo credit: Paramount Pictures
There aren't any actors and actresses who are looked upon as true gods of this performing art. Furthermore, there aren't many acting gods looked upon with such admiration as Marlon Brando. The legendary actor performed for over 50 years, and in that time managed to portray his characters in such a way that the whole world unanimously hailed him as, quite possibly, the greatest actor of all time.
Career
Brando was born in 1924 in Omaha, Nebraska, and he knew early on in life that he wanted to make a name of himself. He first thought that he would be able to achieve that by being a professional soldier, however, after being expelled from a military academy he figured that his destiny was to be made elsewhere.
After digging ditches, Marlon's father offered to finance his education, so he moved to New York to study with acting coach Stella Adler, at Lee Strasberg's Actors' Studio. Thanks to the knowledge he picked up at the school, Brando got a number of Broadway roles, including one of Stanley Kowalski.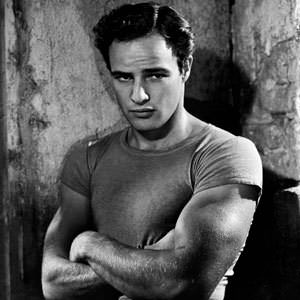 Photo credit: Warner Bros. Pictures
By the 1950's, Brando managed to snatch a few great roles in truly amazing films, including his epic performance in the big screen version of A Streetcar Named Desire.
After his breakthrough, his film career went a bit downhill, but that bad period didn't last too long.
Marlon eventually got the lead role in a little movie you've may heard of, called The Godfather, and his popularity sky-rocketed into the stratosphere of highest-earning and most respected actors of all time.
Thanks to the role of Don Corleone, he also got the Academy Award for Best Actor, however, he actor turned it down in protest of Hollywood's treatment of Native Americans.
After the rebirth of his career, Brando continued his streak of portraying characters in influential feature films, such as Last Tango In Paris, Superman, Apocalypse Now, A Dry White Season, The Freshman, Don Juan DeMarco, and many others. The performance genius was also well-known for getting huge salaries for small parts, however, no one was really bothered with that since he always gave his best. And let's face it, when you're Marlon Brando – you deserve it.
Visit Amazon and Shop for Marlon Brando movies – Click here
Personal life
His personal life, on the other hand, was far away from picture perfect. A notorious food lover and womanizer, Brando cured his wounds of not having parents who cared for him with binging on food and beautiful ladies.
His father was cold and stern, while his mother was mostly caught up in her own dreams that led nowhere.
They were both alcoholics and pretty promiscuous, which led to the development of Brando's specific character.
He had been married three times, and has at least three children, five of which with his three wives, three with his housekeeper, and three from affairs.
His attitude towards his own children led to them being pretty troubled. His attitude towards his movie characters, on the other hand, made him into one of the brightest stars the human civilization ever saw.