Legendary Actors and Actresses Revisited: Judi Dench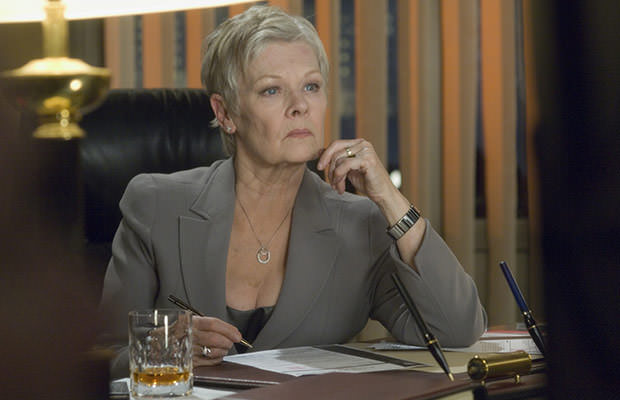 Photo credit: Metro-Goldwyn-Mayer
Vey few film stars have ever shined as bright and as long as
Judi Dench
.
Born and raised in England, Judi studied speech and drama before joining the Royal Shakespeare Company, the National Theatre, and at Old Vic Theatre.
Her roles usually entail strong willed women in positions of power often opposed by those under and above her.
Frequently stingy and cunning, Dench's characters reveal a less likeable sphere of the female psyche which Dame Dench parades on screens magnificently.
Dench has been on top of her craft for decades while her most recent films in which she delivered some of the most stellar performances ever seen by actresses without a doubt include her collaboration with Cate Blanchett in Notes On A Scandal (2006), and Philomena (2013). Interestingly enough, Dench's performance as M in Skyfall (2012) certainly more than helped the James Bond film become the highest grossing British movie of all time.
Despite often appearing in films alongside other strong females, most notably Dame Maggie Smith, Dench has cemented her spot as one of the best British actresses of all time who set the bar so high the very best have tried to beat but in vain.