Home
/
Movie Stars
/
Legendary Actors And Actresses Revisited – James Earl Jones
Legendary Actors And Actresses Revisited – James Earl Jones
July 31, 2015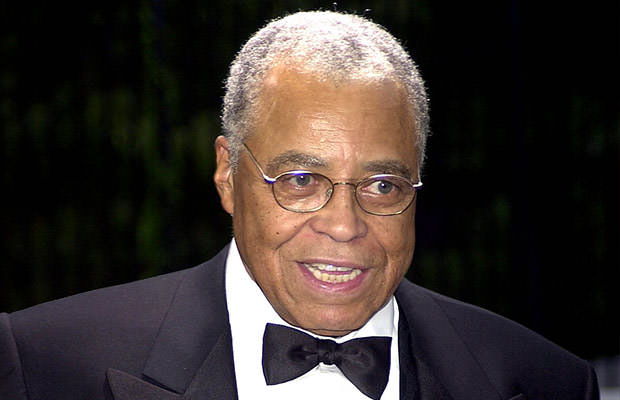 There aren't many actors who are as revered and respected as James Earl Jones. Many consider him to be "one of America's most distinguished and versatile actors," be it for his remarkable Broadway performances, impressive big screen interpretations, or amazing voice acting skills.
Career
James Earl Jones got his first taste of the acting world
back in the 1950s
, when he went from a stage carpenter to actor and stage manager at the
Ramsdell Theatre in Manistee, Michigan
in the matter of two years.
His actual acting debut happened in 1955. Jones performed a portrayal of Shakespeare's "Othello" that was so extraordinary he immediately caught Hollywood's eye and was on a fast track to fame.
In 1964, J. Earl Jones had his first big screen appearance in the form of Lieutenant Lothar Zogg in "Dr. Strangelove or: How I Learned to Stop Worrying and Love the Bomb." Soon after, he starred in "The Comedians" and a movie adaptation of the stage play "The Great White Hope," for which he was nominated for an Academy Award in the category of Best Actor.
Earl Jones made a load of movies over his 60-year-long acting career, among which are the fan-favorite voices of Darth Vader in multiple "Star Wars" movies and King Mufasa, from the classic Disney animation "The Lion King."
Find James Earl Jones movies now – Click here
Personal Life
Born in Arkabulta, Mississippi in 1931, James Earl Jones was raised by his grandparents after his father left the family shortly after he was born. Earl Jones was at the pre-med major level at the University of Michigan when he was forced to join the army, as the war in Korea was escalating at the time.
During his service, Earl Jones reached the rank of second lieutenant, but thankfully, the war was over shortly after and he was allowed to pursue his acting career. He married fellow actress Julienne Marie in 1968, divorced her in '72, and married again to Cecilia Hart in 1982, with whom he remains to this day and has a son Flynn Earl Jones.
Keep in touch

ADVERTISEMENT

Popular Now
Copyright © 2017 | Movies Talk | Information and news on this site is for entertainment and informational purposes only. For more information and questions, please feel free to CONTACT US