Legendary Actors And Actresses Revisited: Ingrid Bergman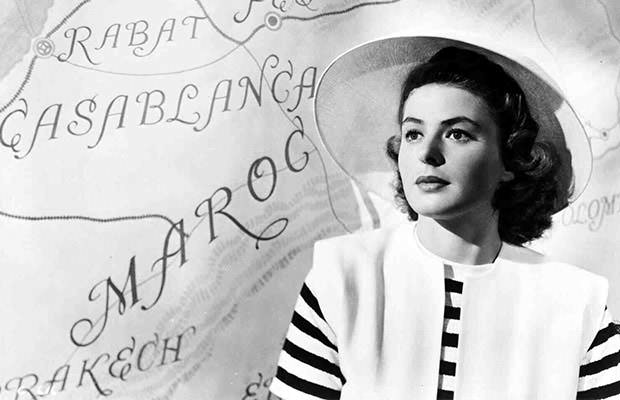 Photo credit: Warner Bros.
The internationally acknowledged and renowned actress Ingrid Bergman is without any doubt one of the most talented human beings that walked upon this planet. Every feature film she worked on became a huge success, every event she attended attracted huge masses that wanted to catch a glimpse of her stunning face, and her name stood the test of time as she remains one of Hollywood's brightest shining stars.
Career
The luminous beauty made her feature film debut in 1934 in
Monkbrogreven
, but it wasn't until 1936's
Intermezzo
that she reached national fame.
David O. Selznick, an American film producer, saw her in that romantic flick and hired her to reprise her role in his remake.
Bergman signed a multiyear contract with Selznick in 1939, after the remake premiered, and with it her path towards becoming one of Hollywood's greatest actresses was paved.
After playing a few roles of loyal, devoted women, Ingrid struck a goldmine with seizing one of the most coveted roles at the time in a movie, which would later become a cult classic, Casablanca. Her amazing performance as a woman torn between two men (played by Humphrey Bogart and Paul Henreid) secured her position of a true Hollywood movie star.
After Casablanca, Bergman scored roles in For Whom The Bell Tolls, Gaslight (for which she won her first Oscar), Hitchcock's Spellbound and Notorious, as well as The Bells Of St. Mary's. In all of these feature films, the naturally beautiful actress won both critical acclaim and audience sympathies, but she wanted to bring some diversity in her career.
In 1956, the talented performing artist made one of the biggest comebacks in Hollywood's history, with a role in Anastasia, for which she won her second Oscar. She continued adding huge blockbusters to her CV; however, her again-found happiness wasn't going to last for long.
She was diagnosed with breast cancer in the 1970's, but she continued on working. Her final performance was in Golda, a television movie about the legendary Israeli leader Golda Meir. Bergman won an Emmy for her truly epic performance.
Visit Amazon and Order your favorite Ingrid Bergman movie
Personal Life
The Swedish actress was born in 1915 in Stockholm, where she stayed until the 1940's. Her early life wasn't all that easy, as she lost her mother really early in life and her father (a photographer and artist) in her teens.
She attended a private school, after which she enlisted in the Royal Dramatic Theater School in her hometown in the 1930's, but left after a year.
After a short comeback to Broadway, Ingrid took on one of the most challenging roles in her career, as Joan Of Arc. However, the film didn't impress the audiences and critics, and soon her popularity started to plummet. After getting in touch with famed Italian director Roberto Rossellini, to whom she wrote a letter asking for collaboration, Bergman became also romantically involved with him.
That caused a huge scandal, since she was married to Petter Lindstrom, a Swedish doctor, with whom she had a daughter. The international scandal resulted in two divorces (since Rossellini was also married), and a son. Bergman and the Italian womanizer got married eventually, but her career was already damaged pretty badly. The couple continued their collaboration, but their movies were met with great opposition due to the whole scandal. However, Bergman was never a woman who gave up easily.
Ingrid Bergman died on her birthday, August 29th, in London, at the age of 67, accompanied by her third husband, Lars Schmidt (whom she had divorced a couple of years prior to her death). Two of her daughters, Pia Lindstrom and Isabella Rossellini, followed in her footsteps.