Legendary Actors And Actresses Revisited: Greta Garbo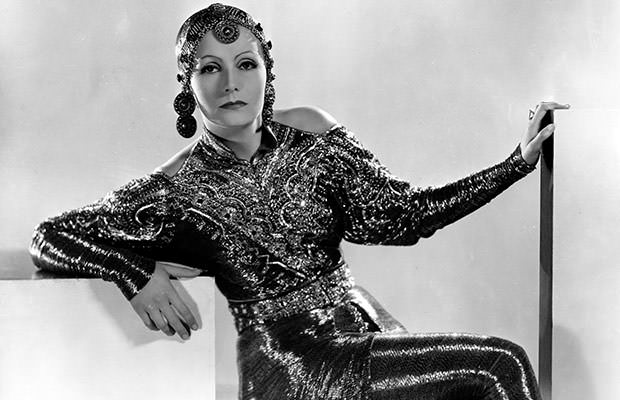 Photo credit: Metro-Goldwyn-Mayer
Swedish film actress and an international star,
Greta Garbo
was perhaps the biggest Hollywood star during the 1920s and 1930s.
Garbo's career started with a supporting role in the 1924 Swedish movie called "The Saga of Gosta Berling", and her astonishing performance was recognized by Louis B. Mayer, chief executive of Metro-Goldwyn-Mayer (MGM), who brought Greta to Hollywood right away.
Her first silent movie "Torrent" was released in 1926 and all eyes were suddenly on her, but it was her performance in her third movie "Flesh and the Devil" that made her an international star.
Garbo Talks!
Her first talking film "Anna Christie" happened 4 years later, in 1930, and that is when the MGM marketers coined the catch-phrase "Garbo talks!" for the purposes of enticing the audience, and boy did it work.
Her performance finally gained its 3rd dimension and audiences loved her. The same year Garbo starred in movie "Romance", and soon came her first of three Academy Award nominations for Best Actress.
Her newfound popularity then allowed her to become much more selective about her roles, which she used wisely. Some of her greatest movies came in the following years: "Mata Hari" (1931), "Grand Hotel" (1932), and "Camille" (1936) where she portrayed the doomed courtesan Marguerite Gautier, the role many critics and film historians consider her best performance ever.
Greta Garbo received three Academy Award nominations for Best Actress and received an honorary one in 1954 for her "luminous and unforgettable screen performances." In 1999, the American Film Institute ranked Garbo 5th on their list of the greatest female stars of Classic Hollywood Cinema.
Order "Greta Garbo – The Signature Collection" (DVD) – Click Here
Now, many decades after her career ended, audiences still enjoy her movies and her amazing performances. Garbo talks. Still.