Legendary Actors And Actresses Revisited – Christopher Lee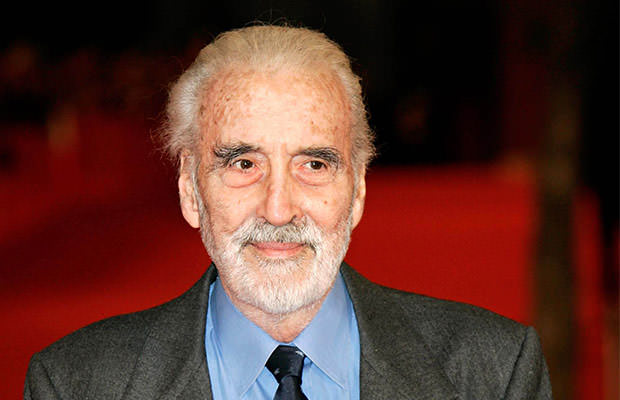 They say that there are no ordinary lives – every life story is special, unique and interesting in its own way, and it could be easily turned into a movie. Although that may be true, there are still some people that live absolutely extraordinary lives, so unusual and packed with amazing things they did, it seems like they stuffed a couple of lifetimes into one.
Those life stories become even more interesting when they're stories of famous human beings. An owner of one of those truly mind-blowing lives is one Sir Christopher Lee, famed actor whose career was just as magical as his private life.
Born on May 27th, 1922 in Belgravia, England, to a military father and an aristocratic mother,
Christopher Frank Carandini Lee
started his incredibly rich career in 1947 with a role in
Corridor Mirrors
, a gothic romance.
However, it took him about a whole decade until he got a major break, thanks to Hammer Horror movies.
His first project with the noted studio was The Curse Of Frankenstein, which proved that Hammer made a great choice when they cast the pretty unknown actor.
During the studios creative spree, Lee made 20 films with Peter Crushing, in which he played famed roles such as Dracula, Rasputin, Fu Manchu and the Mummy.
After working with Hammer, Lee decided to venture out of the studio but he stuck around in the horror genre. He scored a huge role in The Wicker Man, which was the movie that brought him international fame and acknowledgement, thus making Lee one of the biggest movie stars in the 70's.
Due to his villainous facial features, he also got a role as villain Scaramanga in James Bond: The Man With The Golden Gun. Around that time, Lee started to worry that he may get typecast in horror films, so he decided to shake things up a bit.
He ventured into Hollywood, which reintroduced him to a whole new generation of fans, thanks to his roles in Airport '77, 1941, Star Wars episode II and III (in which he played Count Dooku), and in The Lord Of The Rings and The Hobbit trilogies (in which he played Saruman The White).
He also frequently collaborated with Tim Burton in movies such as Charlie And The Chocolate Factory, Sleepy Hollow, Corpse Bride, Dark Shadows and Alice In Wonderland. Although he generally avoided the horror genre, Lee returned to Hammer in 2011 with a role in The Resident.
Christopher Lee's most popular movies are available on Amazon – Click here
The famed actor always considered acting his passion, as he often said that "making films has never just been a job to him:" "It is my life." But that doesn't means he only stuck to that branch of art – he wrote books, he sang in a heavy metal band (whose biggest hit was 2013's "Jingle Hell") and before any of those things started, he served in the army.
A truly inspiring life for a truly inspiring individual and actor, as well.