Legendary Actors & Actresses Revisited – Was Humphrey Bogart Gay?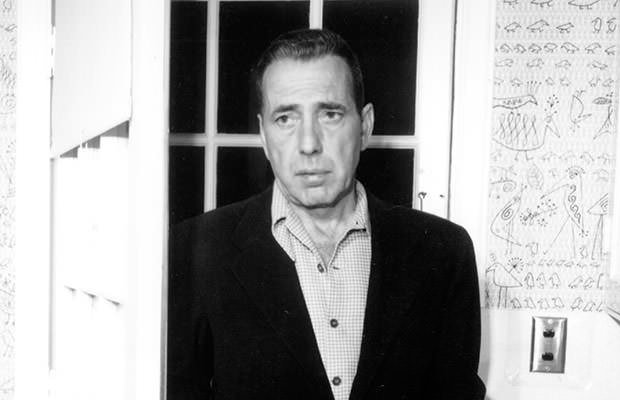 Ok, here's something that might break your brain. One of the most legendary actors of all time, the great womanizer that was Humphrey Bogart, might have been gay.
On the silver screen he was manly, rugged and a tough guy, in real life he was sophisticated and famous for being Hollywood's greatest lover, but it appears it might have all been smoke and mirrors.
Riddled with Uncertainty
The legendary actor was habitually unfaithful, with three unhappy marriages behind him and allegedly over 1000 women that he bedded, but recently an interesting piece of information emerged that suggests Bogart was, before meeting the love of his life Lauren Bacall, actually considering suicide due to his sexual confusion.
This extraordinary claim leaked after the actor's official biography came out.
The reports by Daily Mail say that during his second marriage to American stage and film actress Mary Philips, Bogart became "riddled with uncertainty that made him impotent and question his sexuality – and even drove him to consider suicide".
Bogart is said to have confessed these things to a certain confidant of his, but luckily never followed through.
"I never get beyond the thinking stage. I just can't see myself taking a razor to my throat," said the actor, and thank God for that.