Legendary Actors & Actresses Revisited: Kirk Douglas, The Ragman's Son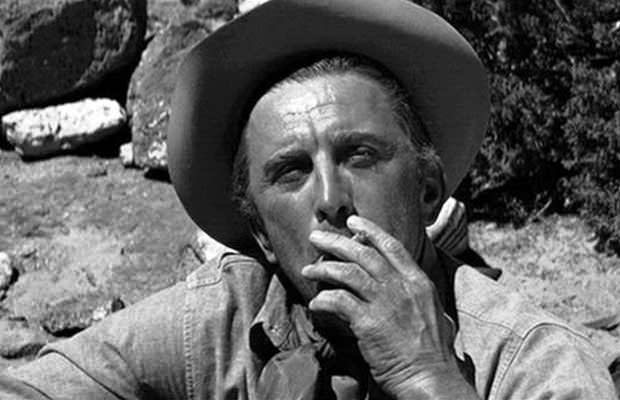 Photo credit: Universal Pictures
Aside from being one of the most famous actors, producers, directors, and authors of the previous century, Kirk Douglas is also known for "writing" one of the most heart-breaking rags to riches life-story of all time. His own.
Greatness from Small Beginnings
Kirk rose to fame and being a superstar of international cinema, but this journey was never easy for him.
Issur Danielovitch Demsky
was his real name when he started as "The Ragman's Son" (the name of his best-selling autobiography published in 1988).
Issur was born in Amsterdam, New York, in 1916 to parents, Bryna (Sanglel) and Herschel Danielovitch, were Jewish immigrants from Chavusy, Mahilyow Voblast (now in Belarus).
Life placed them in a poor ghetto, and even though it was pretty tough for young Douglas, he managed to be a fine student and an aspiring athlete (he wrestled during his time at St. Lawrence University).
In his 1988 autobiography, Douglas notes the hardships that he, along with six sisters and his parents, endured during their early years in New York:
"My father, who had been a horse trader in Russia, got himself a horse and a small wagon, and became a ragman, buying old rags, pieces of metal, and junk for pennies, nickels, and dimes… Even on Eagle Street, in the poorest section of town, where all the families were struggling, the ragman was on the lowest rung on the ladder. And I was the ragman's son."
So, it was literally rags to riches type of life-story. Amazing.
In order to earn some milk and bread money growing up, Douglas sold snacks to mill workers, delivered newspapers, and had many other small jobs (around 40, actually) before getting his first acting gig. "I was dying to get out. In a sense, it lit a fire under me," he said of his family life at the time, and young Douglas soon saw his acting scholarship as a way out.
His talent managed to get him into the American Academy of Dramatic Arts, and although he only appeared in a handful of minor Broadway productions, he knew it was the beginning of a new chapter of his life.
Visit Amazon and Get Your Favorite Kirk Douglas Movies
Soon, Douglas was screen-tested by a movie producer, Hal B. Wallis, and he got the lead role in "The Strange Love of Martha Ivers" (1946). Needless to say, his performance received rave reviews and opened the welcoming Hollywood doors him. The rest is history. Greatness from small beginnings, indeed.