Legendary Actors & Actresses Revisited: Elizabeth Taylor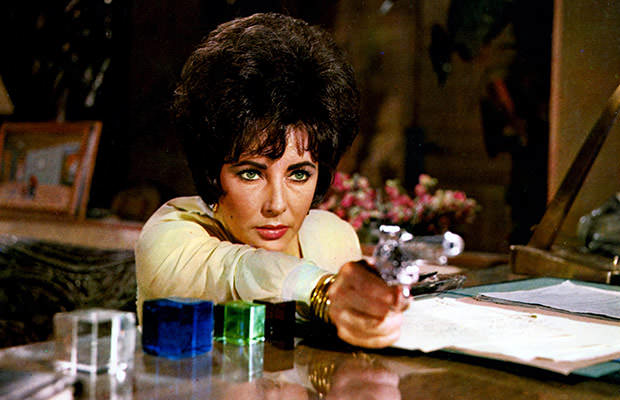 Photo credit: Metro-Goldwyn-Mayer
Dame Elizabeth Rosemond "Liz" Taylor
(1932 – 2011), was one of the most talented Hollywood actresses of the previous century.
She began her career while she was still quite young, as a child star with MGM, and soon Liz became one of the great screen actresses of Hollywood's Golden Age.
Today, she is remembered as one of the world's greatest film stars of all time, known for her acting ability, for her glamorous lifestyle, beauty and her famously distinctive violet eyes.
Visit Amazon and Order Your Favorite Movies with Elizabeth Taylor
Her first successful picture was National Velvet (1944), which put Taylor in the Hollywood spotlight. Soon came movies like Father of the Bride (1950), A Place in the Sun (1951), Giant (1956), Cat on a Hot Tin Roof (1958), and Suddenly, Last Summer (1959), while she won Academy Awards for Best Actress for BUtterfield 8 (1960) and Who's Afraid of Virginia Woolf? (1966).
"Liz and Dick"
In 1963, Taylor was paid a record-breaking $1 million to play the title role in the historical epic "Cleopatra", which was the most expensive film made up to that point.
During the filming of Cleopatra, Liz began an extramarital affair with co-star Richard Burton, which caused quite a big a scandal in Hollywood back in the day, but despite public disapproval, the two continued their relationship and tied the knot one year later.
"Liz and Dick", as the couple was dubbed by the media, later starred in eleven films together.