Legendary Actors & Actresses Revisited – Charlie Chaplin, The Beginning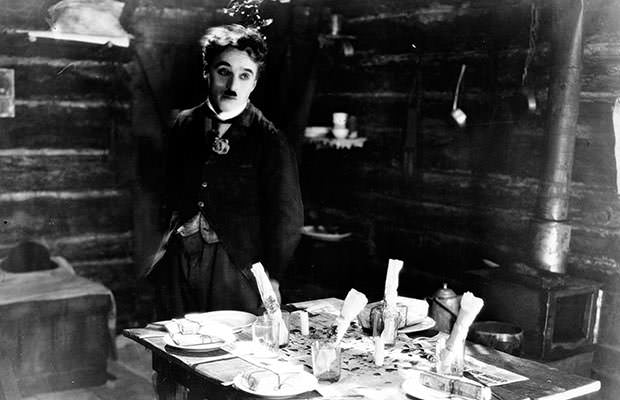 Most famous and widely recognized for his character The Tramp – a sweetest childlike guy with a nice looking bowler hat, a mustache and a cane – Charlie Chaplin became perhaps the most iconic figure of the silent-film era.
The British actor undoubtedly managed to bring the film industry to another level, becoming one of the biggest stars of the 20th century, making audiences around the globe laugh for over a century now. Pretty badass.
All Beginnings Are Hard
Born Charles Spencer Chaplin in London, England, on April 16,
1889
, Charlie was a textbook example of a harsh but beautiful rags-to-riches life story. His father was a notorious drinker who abandoned him and his mother right after Chaplin was born, which meant they soon started making ends meet. Barely.
His mother was in the business, actually. She was a vaudevillian and music hall singer who went by the stage name Lily Harley.
To make matters worse, she lost soon her voice, which happened during one of her performances, prompting the production manager to push the five-year-old Chaplin on stage to replace her. Needless to say, the young Charlie nailed the show and the star was born.
The Birth Of The Tramp
Charlie then joined a clog-dancing troupe named the Eight Lancashire Lads, in which he was essentially a water-boy.
"I (was) newsvendor, printer, toymaker, doctor's boy, etc., but during these occupational digressions, I never lost sight of my ultimate aim to become an actor," he once recounted. "So, between jobs I would polish my shoes, brush my clothes, put on a clean collar and make periodic calls at a theatrical agency."
Soon, the hard work paid off and Chaplin made his acting debut as a pageboy in a production of Sherlock Holmes, while his film career started in 1914 when he made his film debut in a not-so-successful one-reeler called Make a Living. However, the movie was just successful enough for young Charlie to do just that – make a living.
Visit Amazon and Find The Best Charlie Chaplin Movies
He soon realized he needed to be different, to develop a character that will make him stand out from the crowd, and this when he created "The Little Tramp" and the audiences got their first taste of this lovely character in "Kid Auto Races at Venice" (1914).
The rest is history, and what a history it is.
Trivia
Chaplin came to be known as a "grueling perfectionist" and he wasn't exactly a fun actor to work with as he loved to experiment with his acting, which often meant the crew had to do countless takes. He also had a tendency to order the rebuilding of an entire set just because he didn't feel the stage.
Oh, yeah – he also once entered a Charlie Chaplin lookalike contest and came in 3rd.