Lea Seydoux – The New Bond Girl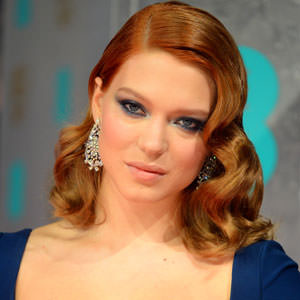 The "Bond girl" is still something of a sacred title. It's the chance to, onscreen, be the sexual conquest of one of cinema's all-time most promiscuous men.
It also means getting noticed in a big film and receiving a massive boost to your career.
Many women have jumped at the chance in the past, and while most have failed to make James Bond settle down and start a family, they've nonetheless gone on to do great things.
For the next Bond film producers are reportedly looking to add some class by considering a woman who is already on her way to making it.
SchmoesKnow recently revealed that none other than Lea Seydoux is a contender for the next James Bond film. If you do not know the lovely Ms. Seydoux, well, you need to step up your world-cinema game. She earned attention last year for the intense romantic drama "Blue Is The Warmest Color."
Before that, she was one of the cinema's loveliest faces, starring in Catherine Breillat's "The Last Mistress," Raul Ruiz's "Mysteries Of Lisbon" and Ursula Meier's "Sister."
If you're not a Francophile, you may have noticed her in "Inglorious Basterds" and "Midnight In Paris."
Or perhaps you've already seen her do the spy thing, tangoing with Tom Cruise in "Mission: Impossible Ghost Protocol."
Here's where things get interesting: SchmoesKnow also claimed awhile back that there was a casting notice sent out for the new film specifically looking for an actress aged 30-40 to play "Miranda Frost." Could that be the same Miranda Frost from "Die Another Day?"
As played by Rosamund Pike, she was a Bond ally who later turned out to be a double agent working for the villains. Don't remember that movie too well, do you? Lot of ice? Wind-surfing? Halle Berry? Ringing any bells? Brosnan? You know, Pierce Brosnan?
Whatever the case, Seydoux is both absolutely stunning and a wondrous talent, and Bond will have his work cut out for him keeping up with her, given that she's 29 and he's 46. Oh wait, this is James Bond. He's all about younger ladies. "Bond 24" – although probably not the final title – is currently undergoing a re-write, but it will hit theaters November 24th, 2015.