Katheryn Winnick – From Vikings To Captain Marvel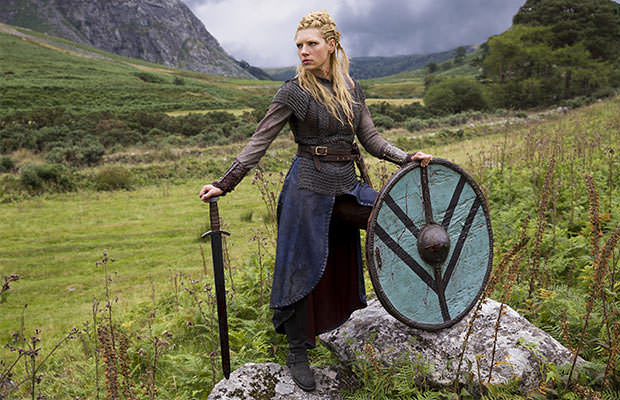 Photo credit: History Channel
Aside from Marvel, TV shows are becoming a popular source of video-entertainment for adults. Among those shows is History Channel's "Vikings," which is slowly attracting more attention from those seeking action, drama, and proven historical facts.
However, these two franchises are likely to form a connection, and it won't have anything to do with Chris Hemsworth's character Thor.
Apparently, one of the main contenders for the part of Captain Marvel in the Marvel Cinematic Universe is Katheryn Winnick, who also stars as shield-maiden Lagertha in "Vikings."
The cold war for a spot in a future MCU movie has been going on for some time among female actors like Emily Blunt, Jessica Chastain, and Katheryn Winnick. And that's why Winnick was asked about a possible role as Captain Marvel in an interview with IGN recently.
The actress responded: "I would love to. Oh wow, there's so many. I'm such a fan of comic books. I grew up reading them. They were my idols. Like, these characters came to life for me! I don't think there's one in particular, either than I would love to play an action hero."
If she was to get the role, we doubt that it would be a tough job for this Canadian actress, since we saw how good she is at kicking Saxon butt in "Vikings." Here's hoping that Winnick actually makes cut, and that we'll hear the good news in 2016 or 2017.