Kate Beckinsale Coming Back For Underworld 5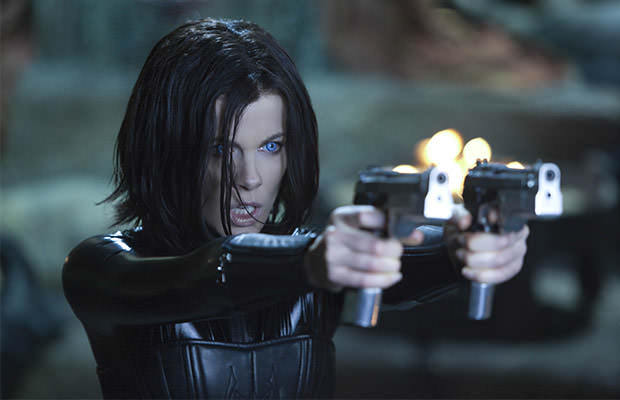 Photo credit: Sony Pictures Releasing
2003's
"Underworld"
was a huge hit among kids and adults alike.
Featuring vampires, hot chicks, guns, and something very similar to werewolves, it catered to almost any type of audience.
We were pleased with "Underworld 2" and we weren't quite expecting two more sequels, but we survived. But now, this whole story is about to become a franchise.
According to The Hollywood Reporter, the signature face of "Underworld" Kate Beckinsale is set to return to kicking the asses of humans, vampires, and lycans.
By this point in the story, Kate is married to a vampire/lycan mutant hybrid plated by Scott Speedman, with whom she has a daughter. The movies featured great actors like Michael Sheen and Bill Nighy, but we'd say Beckinsale is the only constant here.
Click here to order Underworld movies
Reports also suggest that Anna Foerster will work as the director of "Underworld: The Next Generation." With Kate Beckinsale getting back into the game, we simply can't wait to see what awaits us in the fifth installment.