Julianne Moore To Play The Villain In 'Kingsman' Sequel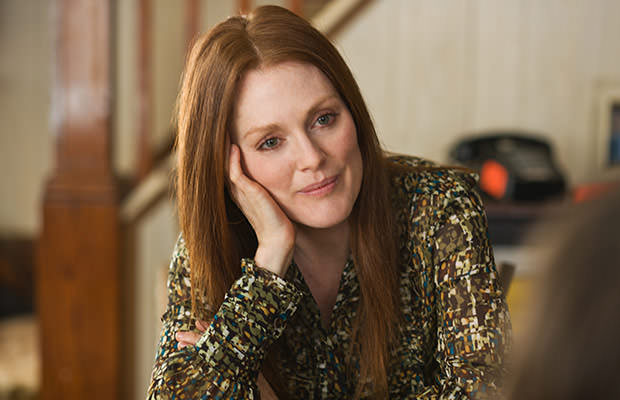 Photo credit: Focus Features
Matthew Vaughn
's 2014 action adventure comedy
"Kingsman: The Secret Service"
was quite a hit, both with audiences worldwide and with the critics, but the one thing that everyone notices was that, aside from
Sophie Cookson
's
Roxy
and
Sofia Boutella
's
Gazelle
, the movie didn't have any other lady roles.
As Empire Online reports, "the sequel is aiming to address that, with Julianne Moore in talks to play the villain," and we think she is indeed the right lady for the job.
Other Details
Vaughn is back to direct the sequel, which will focus on "further adventures of Gary Eggsy Unwin (Taron Egerton), the most unlikely recruit for gentlemanly boutique secret agency the Kingsmen, yet who turned out to be one of their greatest assets… With a little help from Colin Firth's Harry Hart, who isn't returning for the sequel," Empire claims.
Buy "Kingsman: The Secret Service" and Watch it instantly
In some previous interviews, Egerton has mentioned that the new Kingsman installment will see the character of Eggsy visiting some brand new places and solving other issues on the world stage.
These issues are apparently going to be caused by the new main antagonist played by Moore, should she sign the contract, which will depend on her busy schedule.
The sequel already has a release date – June 16, 2017.