Is 'The Walking Dead' Getting A Movie?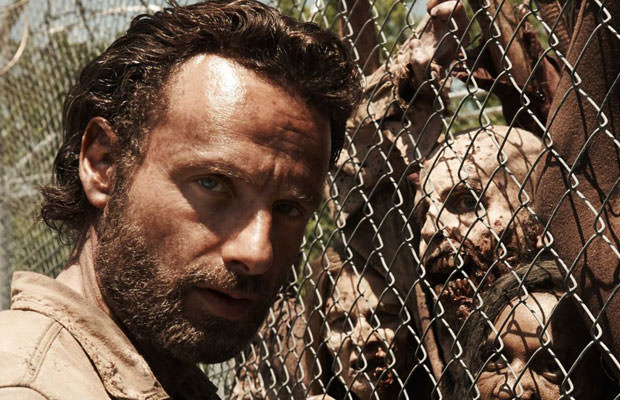 Photo credit: AMC
The Walking Dead
is currently half way through its 7th season and the show continues to blow minds with each and every new spin.
Recent developments have even managed to piss numerous fans off to a degree that some of them just couldn't quite handle it (yes, we are talking about Jeffrey Dean Morgan as Negan).
But a certain new unravelling coming from the showrunner Scott Gimple is what interests us the most right now.
Heading To The Big Screen?
Gimple has recently been talking to ComicBook.com and it appears that the fans are in for a huge treat as the hit zombie drama might just be heading to the big screens.
When asked about whether we are likely to see The Walking Dead movie at some point, Gimple said the following:
"That question comes up every now and again. I'm sure one way or another, one day, it'll happen. I think it would be cool."
Not Any Time Soon Though
However, it doesn't really sound like The Walking Dead movie will happen in the near future as the series has already been re-commissioned for another, 8th season.
It appears that this idea the showrunner is talking about is being considered as an expansion to the currently running TV series adaptation on AMC.
Basically, the movie might not be related to the show at all.
After saying that one day the movie will probably happen, Gimple went on and joked about whom we might see starring in a Walking Dead movie, mentioning several stars from previous hit shows:
"William Shatner as Rick. We'll get Edward James Olmos as Daryl. Hit all the big shows! Matthew Fox as the Governor!"
So yeah, the movie is probably inevitable as it will certainly bring loads of money, but we'll have to wait at least for the show itself to be over.