Is Steven Moffatt Really Directing Star Wars?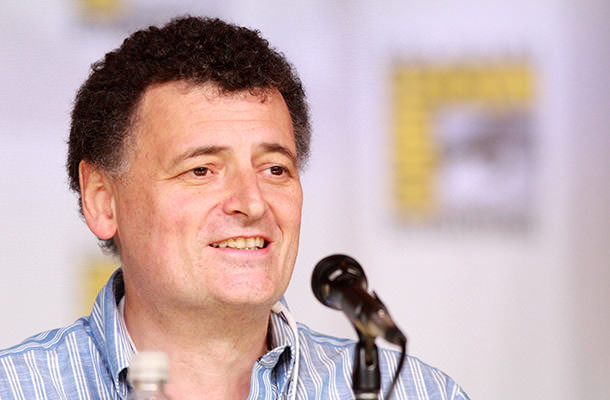 If you're a true-blue sci-fi geek, then you very likely know the name Steven Moffat. An extremely prolific writer and producer, he is best known for helping resurrect "Doctor Who" and creating "Sherlock," starring Benedict Cumberbatch and Martin Freeman.
The dark side of having this kind of fan-driven credits, however, is that the filmmakers behind them often get swept into rumors about bigger franchises. Well, it's happened again today with Moffat and a rumored Star Wars project – but it turns out that the story is definitely not true.
This rumor originated at the fan site Jedi News, which claimed to have insider information that told them that Steven Moffat was in talks to take on some kind of future Star Wars project.
The source didn't specify exactly what kind of movie he would be making, be it a continuation of the saga like "Star Wars: Episode X" or one of the three standalone movies that the franchise is currently developing.
Had this news been true, Moffat would have been joining a talented team of filmmakers that also includes J.J. Abrams, Gareth Edwards, Rian Johnson and Josh Trank.
But this is all bogus. How do we know? Den of Geek discovered a Tweet from Sue Vertue – Steven Moffat's wife and fellow producer – that makes the whole situation very clear: "Just in case you've seen rumours that #stevenmoffat is doing Star Wars – that's news to him!"
So that pretty much settles that: for at least the time being, Steven Moffat has nothing to do with the Star Wars franchise. But would he be such a terrible option to consider for one of the series' upcoming films?
As the original rumor mentioned, Moffat worked closely with Steven Spielberg on "The Adventures of Tintin," serving as one of the movie's writers, and that gives him a direct link to Kathleen Kennedy, Spielberg's producing partner and the president of LucasFilm.
Moffat doesn't have a ton of big screen experience, but he is certainly a smart writer who could potentially do something interesting with a saga or spin-off chapter.