Infamous Princess Leia's Bikini Sells At A Whopping Price At Auction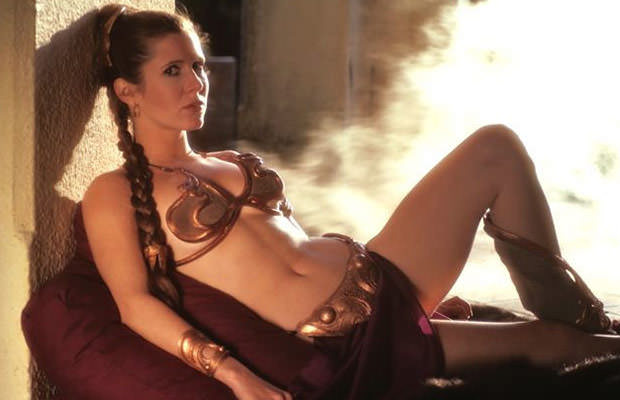 Photo credit: 20th Century Fox
The infamous gold bikini worn by Carrie Fisher in Star Wars: Return of the Jedi sold for a whopping $96,000 (£63,000) at a Star Wars memorabilia auction.
The item was sold by US firm Profiles In History after the bidding started at £52,000, or just under $80,000.
The identity of the buyer remains a mystery but what is known is that "the collar, some chain links, and a letter of authenticity from the prop's designer Richard Miller" came with the bikini.
Fisher reportedly hated the costume, which is one of the most recognizable movie outfits of all time.
The actress once said the bikini is "what supermodels will eventually wear in the seventh ring of hell".
"I had to tape them [my breasts] down, because there's no underwear in space. George [Lucas, creator] knows that for a fact," Fisher was also once quoted for saying.
Fisher will be returning as Leia in Star Wars: The Force Awakens, which premiers on December 17, but sans the gold bikini.