Idris Elba Wants To Reunite With Guy Ritchie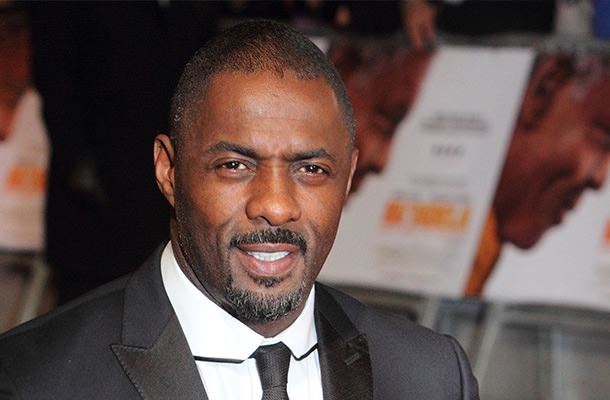 If you drooled over Guy Ritchie's flashy adaptation of "Sherlock Holmes," be prepared to thrill over his next re-imagination of an English icon with "Knights of the Roundtable: King Arthur." Casting of the adventure has begun with a bang as Idris Elba is reportedly being eyed for a role.
THR says that Idris Elba has entered into negotiations for "Knights of the Roundtable: King Arthur." Though he's the first name to be mentioned in connection with this epic adventure, Elba is not being offered the role of the titular king.
Instead, the devastatingly handsome and heralded star of "Luther" could portray Bedivere, who is said to be the right hand man of Arthur's father as well as a mentor to the Arthur, teaching him how to lead an army.
So it's basically something solidly in Elba's genre wheelhouse.
With his imposing physique and deep voice, Idris Elba has been securing roles in fantasy and sci-fi as a leader of men and mentor to heroes.
He's so far played variants on this theme in "Thor," "Thor: the Dark World," "Pacific Rim" and arguably "Prometheus."
We'd like to see Elba get a lead in one of these properties instead of be shuttled to the side. But it's possible that Bedivere could prove a big role for the Golden Globe winner.
In Arthurian legend, Bedivere was a key figure. Though he only had one hand, the knight was a member of the round table who was feared for his abilities to use dark magic against his foes. His legend dates back to the 10th century, and ultimately involved his returning Excalibur to the Lady of the Lake.
It remains to be seen how closely Guy Ritchie's "Knights of the Roundtable: King Arthur" will stay to their source material. But a more curious point might be just how many movies Idris Elba is being asked to sign on to.
After being disregarded as a lost cause, Guy Ritchie resurrected his King Arthur earlier this year, announcing plans to helm "Knights of the Roundtable: King Arthur" as the first of a six-film series.
Of course, nowadays a six-film series is far from unheard of, with popular franchises like Star Wars, Harry Potter, The Hobbit, Fast & Furious and the sprawling Marvel universe movies all eclipsing that number. What's rare is announcing the plan for six movies right out the gate. But Guy Ritchie has always been a filmmaker willing to court risk.