Guys Behind 'Scary Movie' To Make A Brand New Star Wars Parody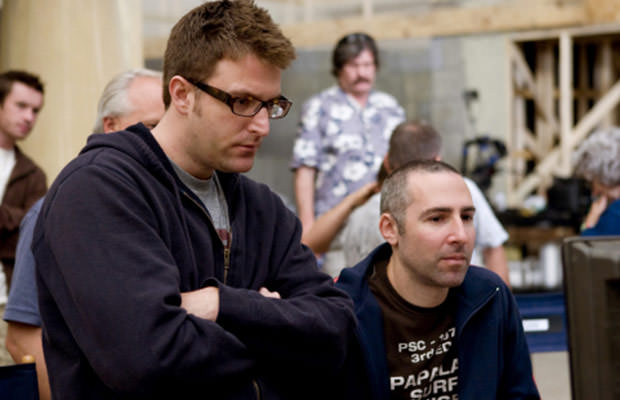 Photo credit: 20th Century Fox
Disney has been making so much money via their successfully resuscitated Star Wars franchise that other people want to get in on the action. Naturally.
Latest Star Wars movies "The Force Awakens" and "Rogue One: A Star Wars Story" brought the galaxy far, far away much closer to the younger audiences, while the old fans also welcomed the films with a huge smiles on their faces, but that doesn't necessarily mean this beloved sci-fi epic won't be subject to ridicule and parody.
Yes, the Star Wars franchise is now being targeted for a new spoof movie, this time around it will be by the guys behind comedies like "Scary Movie", "Date Movie", "Disaster Movie" and "Vampires Suck."
The Force Awakens The Last Jedi Who Went Rogue
Jason Friedberg and Aaron Seltzer are the names behind these parodies and the duo just announced their upcoming project will be writing and directing a "Star Wars" spoof called, brace yourselves – Star Worlds Episode XXXIVE=MC2: The Force Awakens The Last Jedi Who Went Rogue.
The project will apparently be co-financed by Covert Media and Broken Road Productions, while the worldwide sales will be launched in Berlin. Shooting is scheduled to start this fall.
Masters Of Their Genre
When it comes to parodies, Jason and Aaron are definitely the right guys for the job. Let's not forget that 17 years ago their "Scary Movie" managed to gross $278 million worldwide off a $19 million budget, which is a huge success, especially for a spoof.
Of course, this new Star Wars parody endeavor isn't the first one if its kind. Not by a long shot. Only the true hardcore fans (read: the ones born in the 80's or 70') remember a little masterpiece called "Spaceballs."
There were, of course, other attempts throughout the years, but this Mel Brooks' laughing fest of a movie is arguably the best one. It was released in 1987, only two years after "Return of the Jedi" and besides Star Wars, it also made fun of franchises like "Star Trek" and "Alien."
Let's hope Jason and Aaron won't screw things up.