Godzilla 2 Release Date Announced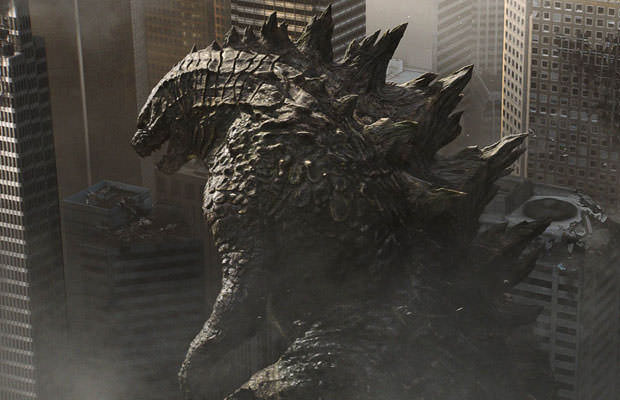 Photo credit: Warner Bros. Pictures
In 2018, we will all be different people. Maybe we'll lose weight on a vegetarian diet. Maybe we'll get married and buy a brownstone. Maybe our independent business will crash and we'll have to seek work somewhere else. These are all maybes, but there is one definite: we'll be getting a "Godzilla 2."
Warner Bros. and Legendary Pictures have announced that "Godzilla 2" will open in theaters on June 4th, 2018. That's a full four years after the first film, a considerably impressive turnaround considering director Gareth Edwards is currently working on a Star Wars spinoff written by Gary Whitta, likely slated for release in 2016.
That must be a one-time deal, because after his visit to Tattoine or Naboo or wherever, Legendary expects him to jump back in the saddle for this follow-up.
"Godzilla 2" is expected to be a monster mash, with the scaly legend doing battle with Ghidorah, Mothra and Rodan, making this something of an update of "Destroy All Monsters," or possibly "Ghidorah, The Three-Headed Monster," where Godzilla teamed up with the other two to take on the tri-skulled baddie.
Edwards is also attached to a "Godzilla 3," but perhaps Warner Bros. and Legendary might want to slow their roll.
"Godzilla" generated $507 million in worldwide box office this summer, which is a solid number for a movie that cost $160 million.
However, it actually sold many less tickets than 1998's loathed "Godzilla," and there was some fan backlash over the film's decision to hide the creature from the beginning of the film on.
Many were passionate in their love for the film, but it's not as if the WB is answering the cries of a desperate fanbase. The only reason they're making a sequel is because they feel they can outdo the previous film, and because they want to be in the Gareth Edwards business.
Obviously, June 4th is currently an empty date, as "Godzilla 2" becomes the first live-action film to colonize June 2018. A week later, Pixar has a slot ready to deploy a film, which will be followed two weeks later by a Fox Animation feature. "Amazing Spider-Man 3" still doesn't have a landing spot, so it could easily pop up in June as well, but as of now, it's early.