Frozen Movie Review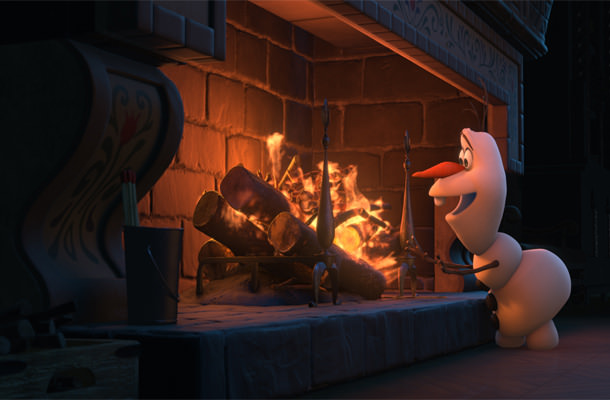 Photo credit: Walt Disney Studios Motion Pictures
Frozen is the latest Disney film, telling the tale of two sisters entangled in a frozen mess within their fairytale home.
Elsa (Idina Menzel) is the first-born heir to the throne of the kingdom of Arendelle, but she harbors a dark secret that threatens the very people she has isolated herself to protect.
Anna (Kristen Bell) is Elsa's younger sister, an eternally optimistic young woman whose only desire is to once again be close to her estranged sister.
After a childhood accident wiped Anna's memory of her sister's uncontrollable power over all things frozen, Anna and Elsa have both been trapped in isolation within their palace walls.
The drama of the film begins when Elsa's coronation day arrives.
She must show herself before the subjects she has kept out of her castle for so long, and her tentative control over her powers is all that stands between her and destruction.
When disaster strikes at the coronation ceremony, Elsa's powers are revealed in the worst way imaginable and she is forced to flee her own kingdom.
Anna immediately takes off after her sister, setting off on a quest to bring her back home and undo the frozen curse that Elsa has unknowingly unleashed on the kingdom of Arendelle.
Frozen is one of the most charming Disney films to hit theaters in decades, featuring a memorable musical score and some genre-bending moments. While most Disney princess films follow an expected formula,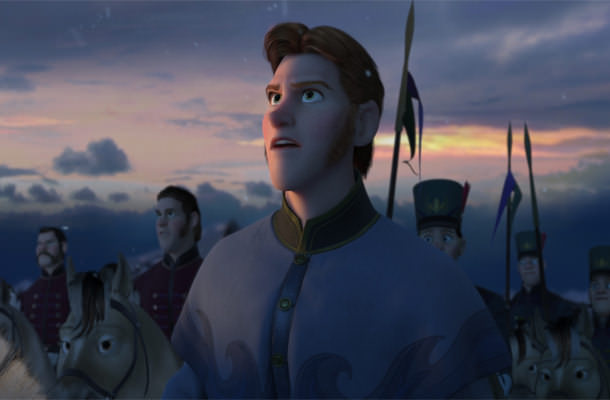 Photo credit: Walt Disney Studios Motion Pictures
Frozen turns many of those tropes and rules on their heads. Elsa is a powerful, independent queen who must learn to control her own power to protect those she loves. Along the way, she realizes that by suppressing such a huge part of herself, she has only made herself a prisoner within her palace walls.
Meanwhile, Anna's selfless quest to bring her sister back and save Arendelle from eternal winter showcases Disney's most female-positive, ambitious heroine yet.
On her way to find Elsa, Anna encounters a number of colorful characters, including Kristoff (Jonathan Groff), Olaf (Josh Gad), and Sven. Kristoff is a noble woodsman who sells ice for a living, and finds himself fallen on hard times when business tapers off in the summer.
Elsa's unexpected winter forecast means the chance of big business for Kristoff and his loyal reindeer, Sven. However, when he runs into the indomitable Anna, he realizes that he may have bitten off more than he can chew in his agreement to help her find her wayward sister.
The small group soon encounters Olaf, a snowman mysteriously brought to life from Elsa's childhood fantasies, who has a bizarre fixation on experiencing the warmth of summer.
With such a lovable cast, it's easy to see why Frozen has been such a record-breaking success at the box office. Thanks to an all-star cast, including Broadway powerhouse Idina Menzel, the film's soundtrack has far more mass appeal than any recent Disney film.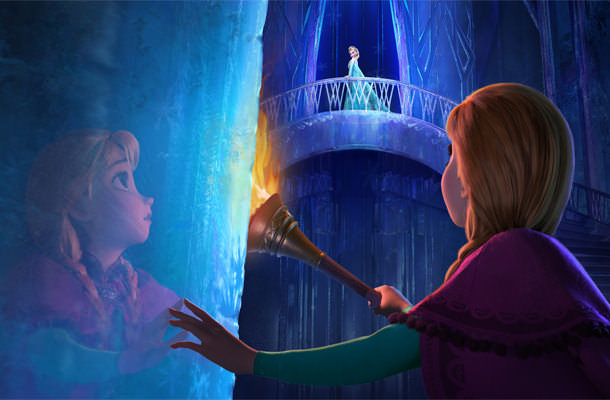 Photo credit: Walt Disney Studios Motion Pictures
Even Tangled didn't spark as much conversation and adoration as Frozen has, and the film's popularity seems to be on an upward journey as word spreads among audiences of all ages.
Musical numbers like "Let it Go" and "Do You Wanna Build a Snowman" will have audiences in tears no matter how many times they re-watch the film. Kristen Bell may be more well-known for her career as an actress, but her vocal numbers as Anna are nonetheless spot-on.
Frozen is expected to make a clean sweep of the 2014 Oscars, and Disney fans would be mistaken not to add this groundbreaking film to their collection. The central theme of Frozen is not one of romance or rescuing a damsel in distress, but rather two empowered and unique young women who realize that being different is not only acceptable but desirable.
Elsa and Anna come into their own as sisters and rulers, and the climax of the film leads to a twist on the expected conclusion so heartwarming and shocking it will set the bar for animated films for years to come.