Ethan Hawke To Star In Luc Besson's Upcoming Sci-Fi Movie 'Valerian'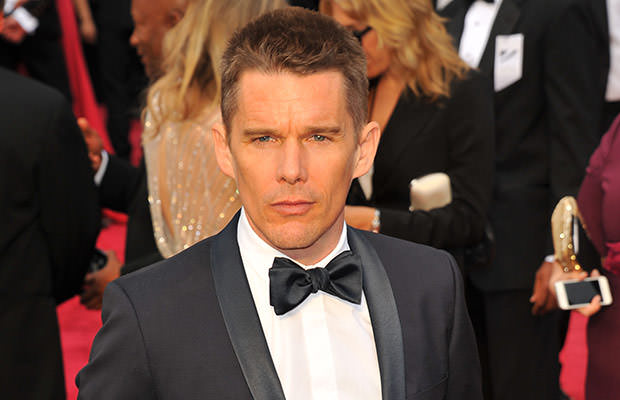 Luc Besson has some pretty badass plans for his new science fiction endeavor. The upcoming project is called "Valérian and the City of a Thousand Planets" and apparently his idea is to "be filled with interesting actors, not necessarily the biggest stars," as Empire online reports.
Adding Ethan Hawke to the cast only proves the director is not kidding.
Details
The movie is based on a graphic novel created by writer Pierre Christian and artist Jean-Claude Mezieres back in 1967 and it will focus on the adventures of the time-travelling agent (
Dane DeHaan
) and his female sidekick, Laureline (
Cara Delevingne
), who are sent to investigate all the mysteries of a galactic empire.
Clive Owen and Rihanna are also on board, while Hawke wraps up the crew pretty nicely. We'll see if Besson has more surprises in store for us.
Empire also reports that Valerian should be "the biggest project Besson has tackled since The Fifth Element, with visions of a futuristic world that blends that film with Star Wars and Blade Runner, populated with all manner of weird creatures and just five human characters." Since the budget is set for $180 million, this might just be true.
Weta Digital, Industrial Light & Magic, and Rodeo FX are all in, and the latest reports say everything will be shot at his studio in Paris. The production starts in January, while the release date is set for July 2017.