Duchovny Talks X-Files Movie Sequel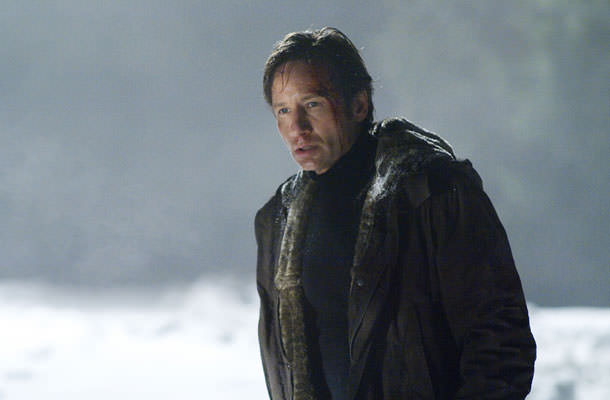 Photo credit: 20th Century Fox
While the first "X-Files" movie – release during the height of the series' popularity in 1998 – was a box office hit, the same can't be said its sequel. Released in 2008, a full decade after the first one, "The X-Files: I Want To Believe" cost only $35 million to make, but wound up only making $20.9 here and $47 million abroad.
These numbers didn't exactly tell the studio that audiences were clamoring for more stories featuring FBI Agents Mulder and Scully, so the idea of a third movie has long been considered an unlikely possibility. All that out there, David Duchovny still isn't giving up hope that there is a future for the "X-Files."
With Duchovny's long-running showtime series "Californication" coming to an end this weekend, Rolling Stone recently sat down to talk with the actor, and during the course of the interview the "X-Files" star admitted that he still hasn't quite put Fox Mulder behind him.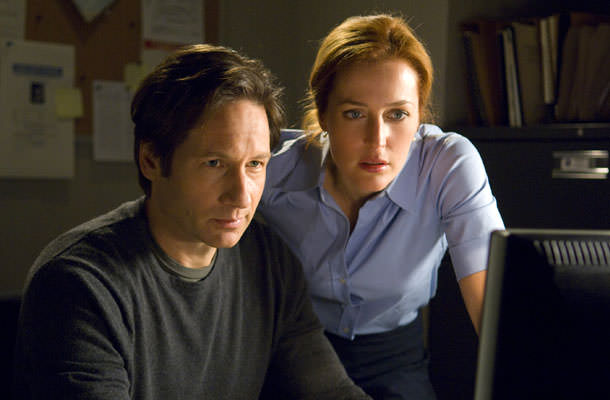 Photo credit: 20th Century Fox
Asked if he would be game for a third film in the franchise, Duchovny said, "I would always want to do it. I wish we'd done more already. I wish the second one did better business. I think it did OK business, but not the kind of business where you get to do another one right away."
What makes this case interesting is that many star TV actors from the '90s have spent their entire careers running away from the characters they played, hoping to avoid being typecast and only being recognized for one thing despite their personally known versatility.
Duchovny admits that there was a time when he was part of this crowd, but the work he has done since the "X-Files" ended has allowed him to feel differently about the potential to revisit the character that gave him his big break. "Once I was able to branch out and do some other movies and do "Californication," I didn't feel like, 'People only think I do that,'" the actor said.