Drop Everything And Start Watching Tom Hardy's New TV Series 'Taboo'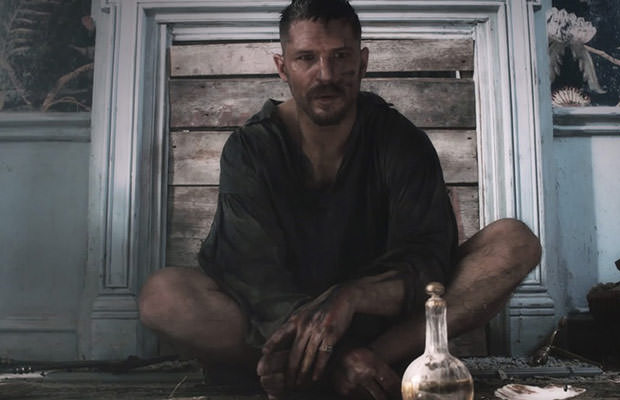 Photo credit: Sonar Entertainment
"Dear God… there walks a dead man!" says Horace's lawyer Thoyt. "Who is that?" asks Zilpha's evil husband Thorne. "Hell…" she utters, "…opened up."
Tom Hardy's new endeavor
Taboo
is yet to unravel but we are already hooked on this new glum TV series that will, we are certain, soon become one of the most talked about BBC projects.
The British network is definitely going all in with this rather risky pitch for a primetime Saturday night slot, as Taboo doesn't refrain from using violence, bad language and racial slurs, but that's what separates the men from the boys, and this show is certainly not a boy.
Tom Hardy gives us the most "Tom Hardy performance" of his career thus far, so you better fasten your seatbelt before you delve into this horrid, dismal, violent, but certainly a must-see TV show.
Coming Out Of The Darkness Of The Christmas Period
Set in 1814 London, Hardy plays an anti-hero James Delaney, a menacing dark man who returns to the UK after a period in Africa to inherit what is left of his father's shipping empire and to start building it again.
"It's January. You're coming out of the darkness of the Christmas period, it's freezing and no-one has any money," said Tom about the show. "Hopefully Taboo should deliver on a lot of levels. It's got heart, a lot of attention to detail. It opens like a jewelry box and it's got that Gothic horror feel to it. I hope you enjoy it."
As Hardy As It Gets
Tom Hardy fits perfectly in this dark, rugged, grim, and above all violent world that Chips Hardy, Steven Knight and Tom Hardy himself created.
Tom delivers perhaps his most vivid performance so far in his career. Never before has he painted so theatrical, utterly odd and vengeance-filled character. When you watch him as James Keziah Delaney, you simply can't look away.
"I've witnessed and participated in darkness that you cannot conceive," says Delaney in the trailer and this sentences probably best describes what Taboo will give us in the episodes to come.
So, if you like a good old violent and downright dark vengeance story, a 19th century London setting, dismal atmosphere, and wicked characters – you should drop everything and start watching Taboo right now. We're hooked already.