Cyanide & Happiness Mind-Blowing Adventure Game In The Works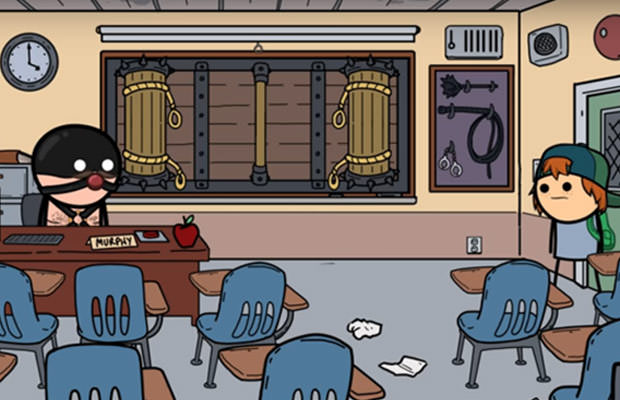 It's dark, it's hilarious, it's dangerous, it's intense, it's interactive… It's the upcoming Cyanide & Happiness adventure video game!
All modern nihilists and cartoon lovers out there know about
Cyanide & Happiness
, a bluntly realistic and bleak webcomic written and illustrated by
Rob DenBleyker
,
Kris Wilson
,
Dave McElfatrick
and formerly
Matt Melvin
.
Now imagine what can happen when this sweet yet rather dismal cartoon is transformed into an adventure game in which you can assume the role of your favorite Cyanide & Happiness character and embark on a beautiful nihilistic journey toward, well, the inevitable demise of the human race.
Much like South Park did it with The Stick Of Truth (and are now doing it again with The Fractured But Whole), the folks over at Explosm.net are also giving us the pleasure and excitement of breathing a new and interactive kind of life into their brilliantly sarcastic satire called Cyanide & Happiness.
Inspired By 'The Secret Of Monkey Island' & 'Grim Fandango'
"The game will be a dark humored point-and-click adventure game inspired by the classics such as The Secret of Monkey Island, Grim Fandango, and Thimbleweed Park. We're also taking inspiration from newer games like South Park, the Stick of Truth, where it feels like you're playing a cartoon instead of a game," says Kris Wilson, a co-creator of Cyanide & Happiness.
The C&H gang has already managed to collect $4million dollars via Kickstarter, but they will be running a yet another Kickstarter campaign as of September 5th.
Stay tuned!