Cult Classics: Bubba Ho-Tep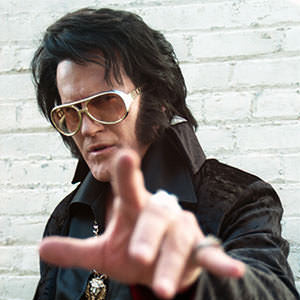 Photo credit: Vitagraph Films
Imagine that Elvis Presley traded places with an Elvis impersonator so he could live a carefree life without the burden of being "The King".
Further, imagine a daring robbery that culminates with a stolen Egyptian sarcophagus secreted in a speeding bus, which runs off a bridge on the night of the worst storm in East Texas history.
Finally, imagine a mummy walking around a convalescent home in the small hours of the night wearing cowboy boots. Now you have a taste of the wonderfully odd flavor of the cult classic Bubba Ho-Tep.
Regardless of operating budget, a cult classic has to achieve high marks in production value, which includes, but is not limited to directing, editing, set design, costuming, technical effects, writing, and acting.
A cult classic, by its very definition is understated and has not had wide exposure due to the oddness of the film. A story told in an unapologetic quirky way has the effect of polarizing an audience. They either love it or hate it.
Bubba Ho-Tep earns top marks in all categories to achieve an outstanding film. The cast, which stars Bruce Campbell and Ossie Harris seems like the perfect duo to join forces in the film.
The movie begins with a clip of an old, 1930'ish German black and white video subtitled in English. The video shows the unearthing of the King Amen Ho-Tep near Luxor and Thebes in Egypt. The video advertises that the mummified remains are coming to "a museum near you".
The first scene opens to current day Mud Creek Texas, at a convalescent home in a small corner of East Texas. The scene cuts to Elvis's room. Elvis's current state of affairs can be summed up by his character's thought: "How could I have gone from the King of Rock and Roll to this? An old guy from east Texas with a growth on his pecker."
Elvis had become tired of his legendary lifestyle and decided to trade places with the greatest Elvis impersonator of all times, Sebastian Haff.
We learn through flashback and dialogue with a nurse, that Elvis broke his hip 20 years ago while performing as Sebastian Haff, performing as him. The broken hip became infected and Elvis ended up in a coma.
As the movie progresses, Elvis begins and continues to receive psychic flashes of images that have nothing to do with the common reality that surrounds him. Gradually, the images start to make sense as the story unfolds.
One would think that a movie that features a soul-sucking mummy in cowboy boots would be allowed to push the envelope without any complaints over a few psychic visions, but, it must be noted that no explanation for how Elvis became psychic was offered.
The pace of the storytelling quickens as each new plot detail is revealed and the direction of the movie becomes more apparent. Suspense is built through that steady but minuscule release of information one droplet at a time. Those desiring a fast-paced movie will not appreciate the initial slowness, but those who enjoy well-formed characters, in this case, the character of Elvis, will appreciate the method.
The movie centers on Elvis and his friend, Jack. Jack is the only person who believes that Elvis is the real Elvis. Jack also thinks he is John F. Kennedy even though he is a black man. Elvis says, "Jack, no offense but President Kennedy was a white man". Jack responds: "That's how clever they are. They dyed me this color all over!"
Elvis and Jack observe and speak about the strange noises and giant sized scarab beetles that are scuttling about in the dead of night. Both of them have harrowing encounters with the beetles and a weirdly deformed being that is shrouded in darkness. They begin to work together to uncover the truth of the mysteries that surround them.
They deduce that the mummy is buried in debris in the small river behind the nursing home, and that the mummy is sucking the life out of nursing home residents to survive. They also figure that the mummy destroys each soul it absorbs, blinking it out of existence.
Throughout the movie, Elvis describes his life's regrets and disappointment with himself. He also sees the mummy as a danger to his home and wants to kill it to save his fellow residents from losing their souls forever. He also sees destroying the mummy as an opportunity to become what he always wanted – a hero. Therefore, he and Jack come up with a scheme to kill it.
This movie is really about retribution for Elvis. In his golden years he has stumbled over this last chance to earn his own self-respect. For once, he has the opportunity to be the hero that he always thought he could be.
Will an elderly Elvis, who walks with the aid of a walker, and his equally decrepit sidekick defeat a centuries old mummy in order to save the souls of the residents of the Mud Creek Shady Rest Home? Watch the movie and find out. If you love movies that are totally divergent from the main stream formula movies, you will love Bubba Ho-Tep.