Christian Bale, Steve Carell & Amy Adams To Join Forces In Adam McKay's Latest Movie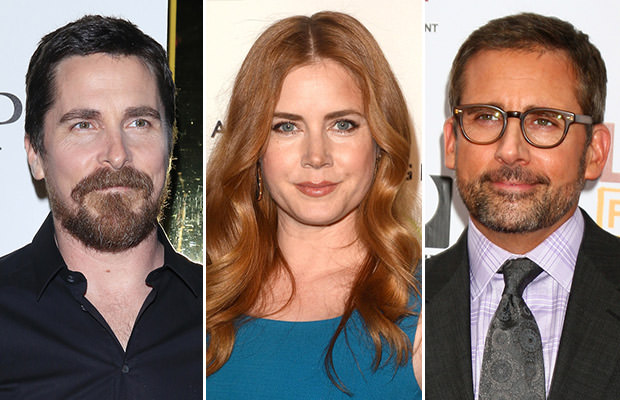 In 2015, filmmaker Adam McKay shook the audiences around the globe with his political comedy/drama "The Big Short," and now he seems to have another real-life movie up his sleeve. This time around, McKay is focusing on former US Vice President Dick Cheney.
He's currently negotiating with several huge A-list Hollywood stars – Christian Bale, Steve Carell, and Amy Adams – and if everything goes according to plan, the cast should soon be complete.
The filmmaker already worked with Christian Bale and Steve Carell on "The Big Short," while Amy Adams also starred in one of his previous movies, "Talladega Nights" – so this should be a well-organized bunch.
Who Will Be Playing Whom
McKay has been doing thorough research for months now and has managed to pen what will certainly be another excellent movie about real-world people and events.
The movie is still listed as an untitled project, but he plans to start shooting this spring so the film is done before the awards season.
As we find out, Christian Bale should be playing Cheney, Steve Carell should portray the role of Donald Rumsfeld (Secretary Of Defense under George W. Bush during Cheney's tenure), while Amy Adams is a potential Lynne Cheney.
Fingers crossed!
A Dick (Cheney) Move
In case you belong to younger generations and don't really know why Dick Cheney is such an interesting topic and so relevant a figure, here are some main pointers.
As Empire Online writes about the upcoming McKay movie:
"A man that the word "controversial" could have been invented for, Cheney has long been considered one of the most powerful Vice Presidents in recent years, serving with Bush, but seen by many as pulling the strings."
"He expanded the powers of the presidency and helped set up programs that remain with us today, particularly intelligence gathering and in foreign policy. And there was the small matter of accidentally shooting a hunting partner in the face. You know, the easy, fun days of the US administration."
If Paramount takes this project under their wing, and everything goes well with Christian Bale, Steve Carell, and Amy Adams, this one will surely be a movie to keep an eye on.