Cameron Diaz Busier Than Ever – 3 Movies Due Out In 2014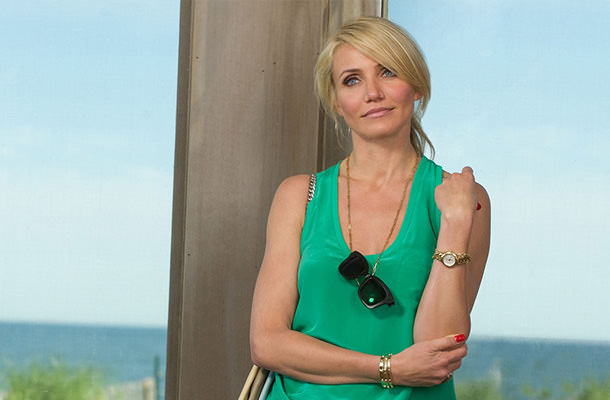 Photo credit: 20th Century Fox
Cameron Diaz exploded on to the scene in 1994 when she played the sexy and funny Tina Carlyle in "The Mask." Since then she has gone on to star in such films as "Gangs of New York," "Being John Malkovich," and the entire "Shrek" series.
Despite these critically lauded films, it seemed that for a while, the tall blonde star was slowing down. The great roles quit coming in and Cameron slowly faded to the back of the Hollywood room. But 2014 looks to change the landscape for the actress as she has three incredible films on the horizon of 2014!
Let's take a look at what to expect from what could be her resurgent year!
"The Other Woman"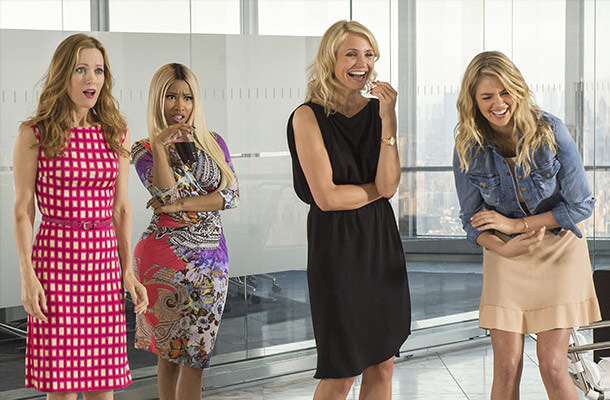 Photo credit: 20th Century Fox
When Carly finds out that the love of her life has a wife, she is furious. When the two women find out that their "man" has ANOTHER affair, played by the gorgeous Kate Upton, the three start to feel vengeful.
"The Other Woman" is a romantic comedy starring Cameron Diaz, Leslie Mann, and Nikolaj Coster-Waldau as the sleazy yet handsome cheater. Cameron has always excelled in the world of comedy and a return to the genre with a vehicle that is this star-studded can only be a good thing.
"The Other Woman" drops in April of 2014.
"Sex Tape"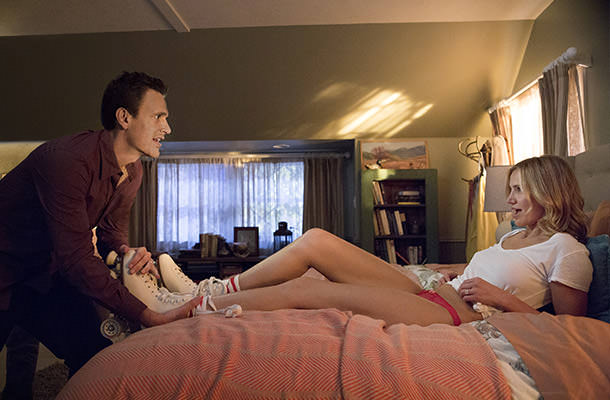 Photo credit: Columbia Pictures
Take the director of "Walk Hard", the underrated but always hilarious Johnny Cash parody, and then throw in Jason Segel and Cameron Diaz as a couple desperately looking for a lost sex tape and you have a hit on your hands.
"Sex Tape" hosts a star studded cast that includes Rob Lowe, Jack Black, Rob Corddry, and Ellie Kemper from "The Office".
In "Sex Tape" Jay (Segel) and Annie (Diaz) try to reignite the passion in their bedroom by recording one epic sex tape only to find that it is missing in the morning. The two embark on a wild night of searching that reveals more about their relationship then they had ever anticipated.
"Sex Tape" hits the silver screen on July 25th, 2014.
"Annie"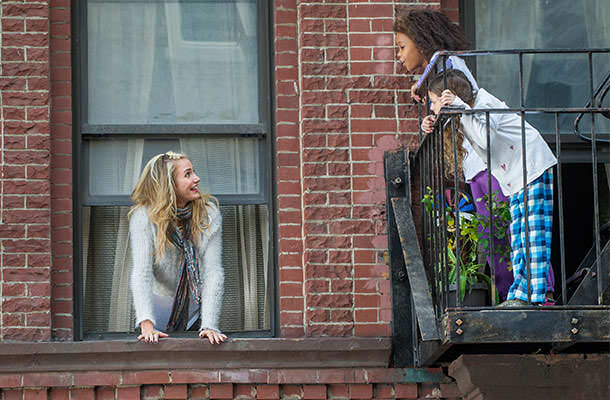 Photo credit: Sony Pictures Entertainment
"Annie" is the story of a young girl, played by Quvenzhane Wallis, who was abandoned as a child.
Annie grows up with a mean set of foster parents but manages to get away when Benjamin Stacks, played by Jamie Foxx, decides to adopt the child for the publicity that it would garner in his quest to become Mayor. Cameron Diaz gets to make a slightly villainous turn as the mean foster mom, Miss Hannigan.
"Annie" comes out in December of 2014.
While it is easy to forget that Cameron is a respected and talented actor, with her recent theatrical duds, 2014 is shaping up to be a year of quality releases for the actress. From co-starring roles with Jason Segel to Jamie Foxx, Cameron has the chance to shine again and prove that her 4 Golden Globes were no fluke.