Bruce Willis Dropped Out Of Woody Allen's Newest Project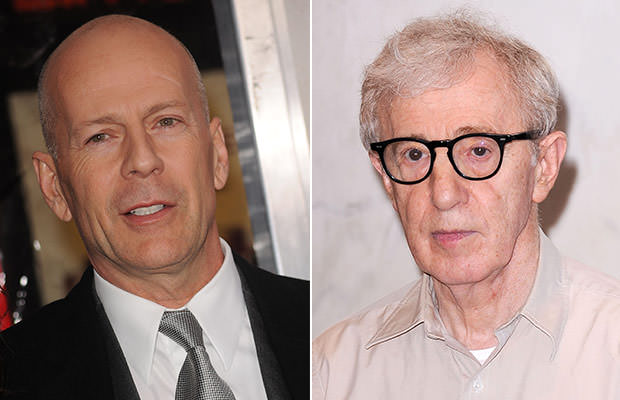 Well you can't have it all, or in this case – you can't have them all. Although it seemed as Woody Allen's newest project had nothing in this way to realization, legendary Hollywood superstar Bruce Willis just dropped out of the movie.
Sure, the cast is still star-studded as Allen managed to snatch a bunch of A-list actors for his feature film, but it would be nice to see just how Willis and Allen's collaboration looks like.
This would have been the action star's first job with one of the most famous directors of all time.
Reportedly, Willis had to resign from his role in the movie due to previous commitments, most likely connected to Broadway – Willis' newest adventure. That man really wants to sing, doesn't he?
In the Broadway adaptation of Stephen King's Misery, the actor is set to take the role of James Caan, and it will take a lot of his time, so unfortunately we won't be seeing that long-awaited Willis-Allan combination at work.
However, the rest of the cast in Woody's newest period piece is still standing strong, as the cameras are rolling in California and New York. The cast includes Kristen Stewart, Blake Lively, Corey Stroll, Jesse Eisenberg, Parker Posey, Ken Stott, Paul Schneider, Anna Camp, Stephen Kunken, Jeannie Berlin, and Sari Lennick.